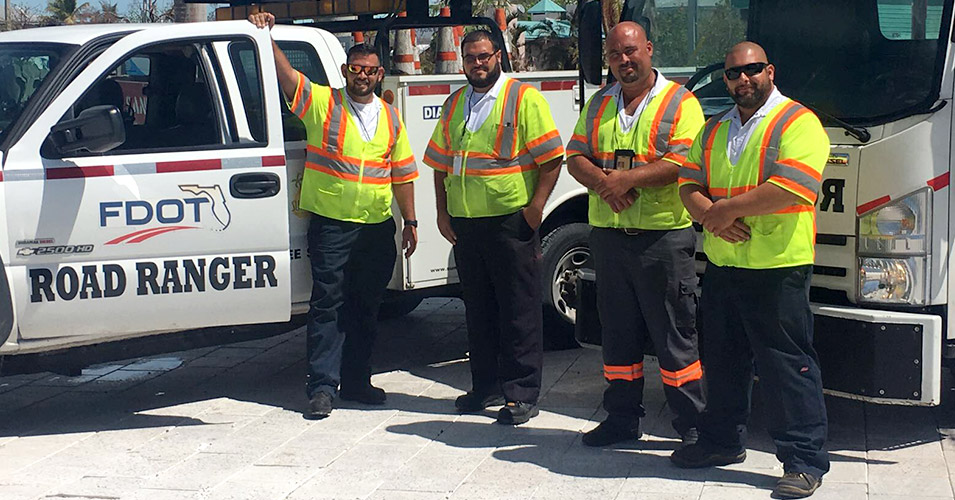 September 2017 – Monroe County Road Ranger Team
The FDOT Transportation Systems Management & Operations (TSM&O) Office proudly recognizes the District Six Road Ranger Team for providing special assistance to Monroe County during Hurricane Irma.
A total of nine Road Ranger Service Patrols were dispatched to help with evacuation efforts in the days before the storm. They assisted stranded motorists and relocated vehicles to help traffic flow out of the area in a safe and efficient manner. The group stepped up again when called to assist with post-hurricane recovery efforts. They traveled daily to reinforce Monroe County Sheriff's Office (MCSO) and Florida Highway Patrol (FHP) along US-1 and Card Sound Road.
The State Emergency Operations Center (EOC) requested Road Ranger assistance after the storm to help with fixing flat tires. Road Rangers assisted residents who returned to their homes to salvage belongings by fixing flat tires caused by debris on the roadway. The residents' vehicles were full of their belongings, making it difficult for them to change their tires themselves. Rangers were ready and able to help get the motorists back on the road safely. They worked tirelessly and did whatever was asked to help normalize traffic operations in this hard-hit area.
District Six is proud to have these Road Rangers serving on our team. They came together to selflessly help those in need and we are happy to recognize them this month.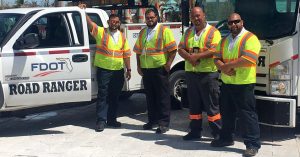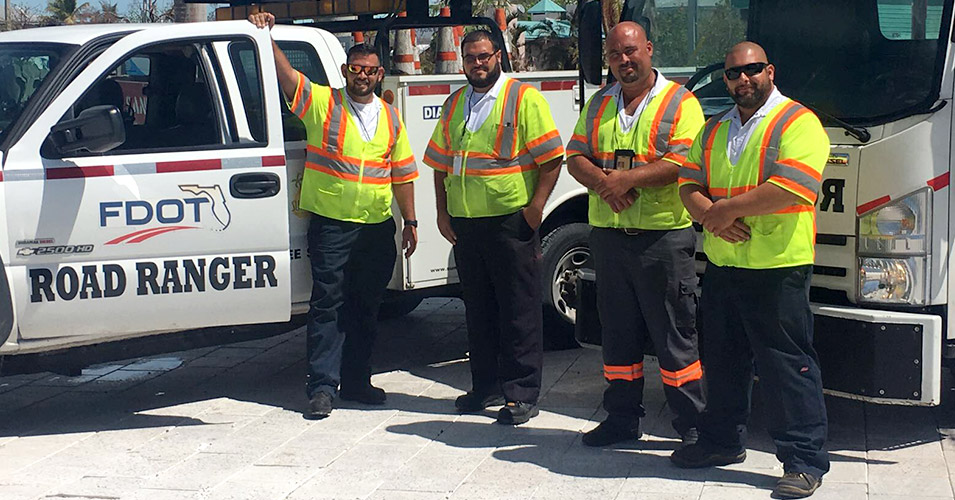 From left to right: Braudilio Alba-Bravo; Jesse Jimenez; Angel Moreno; Francisco Ruiz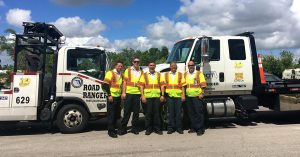 From left to right: Jose Vilar; William Lopez; Ronny Oramas; Leonardo Fiallo; Alexis Ramos
Thank you all for your hard work and dedication!