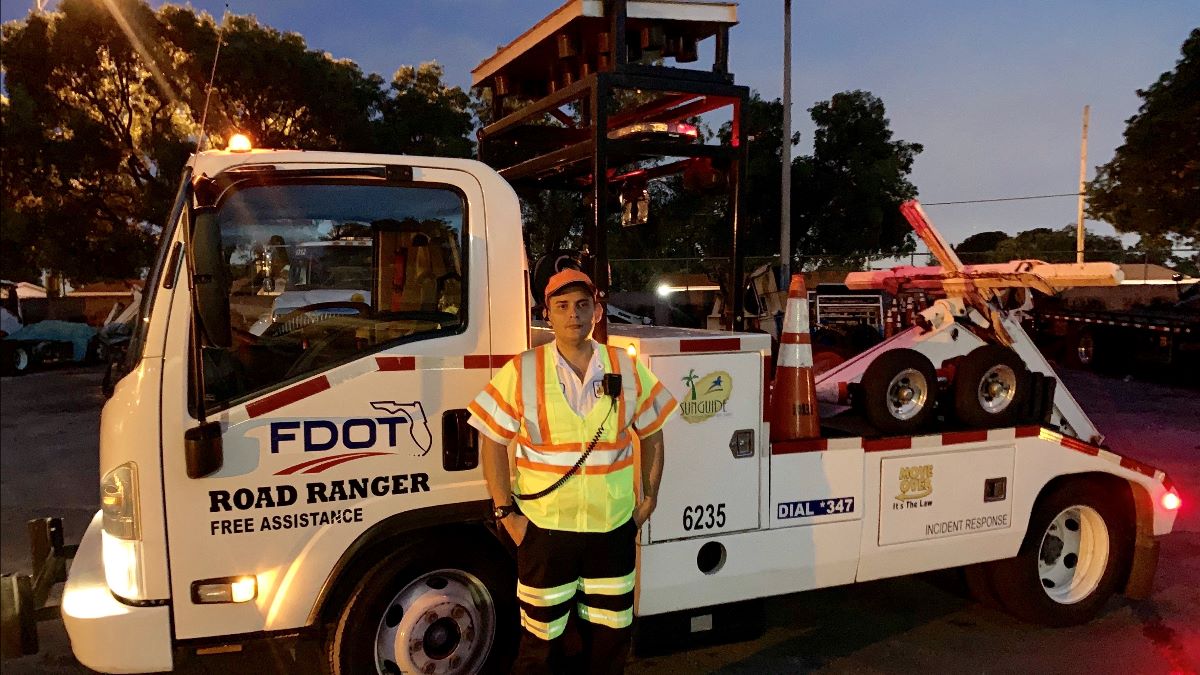 October 2019 – Alain Gonzalez
The District Six Transportation Systems Management & Operations (TSM&O) Office is proud to announce that Alain Gonzalez is the Road Ranger of the Month for September 2019.
Alain Gonzalez has been a District Six Road Ranger for about 10 months. Alain Gonzalez patrols the roadways in an Incident Management Vehicle to assist stranded motorists during the overnight shift. In early October while patrolling I-95, Mr. Gonzalez spotted a fellow Road Ranger vehicle with major damage due to a serious crash involving multiple vehicles. Following his training, he notified TMC operators requesting additional resources and was the first to arrive on the scene. Fortunately, the Road Ranger involved only suffered minor injuries.
Mr. Gonzalez showed great heroism in aiding his fellow Road Ranger and securing the incident scene. His keen observation of the roadway and his quick reaction in being the first on scene went above and beyond his duties. 
Thank you for the great work you do every day, Alain!