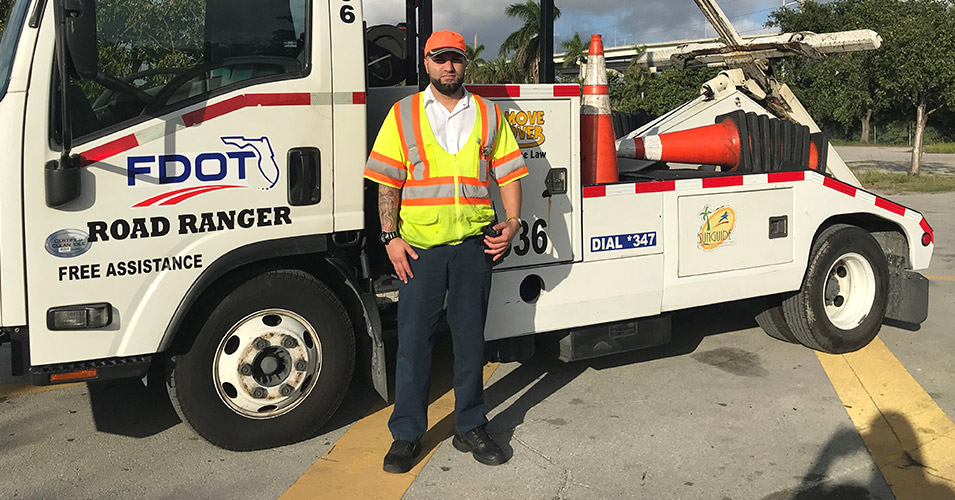 November 2017 – Damaso Fundora Martinez
The District Six Transportation Systems Management & Operations (TSM&O) Office is proud to announce that Mr. Damaso Fundora Martinez is the Road Ranger of the Month for November 2017.
Mr. Martinez has been a Road Ranger since May 2016. He was chosen for his excellent attitude and proactive approach to incident management, using excellent MOT practices while managing incidents on District Six roadways. He consistently demonstrates an exceptional work ethic and has a perfect attendance record.
Keep up the great work, Damaso!