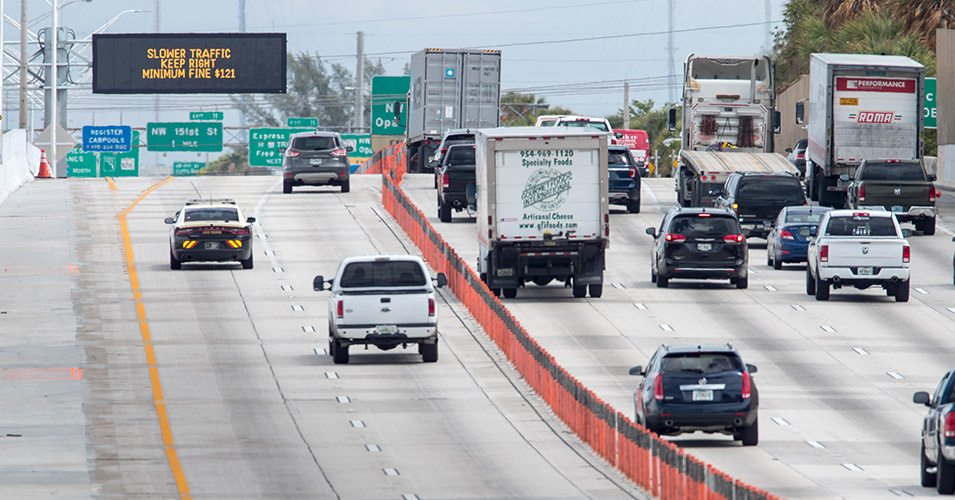 Northbound Express Lanes Exit Moving North!
Traffic patterns on northbound I-95 in Miami-Dade County are changing. On the night of Monday, May 18, weather permitting, workers will begin installing plastic poles from the current exit point located north of the Golden Glades Flyover to the Broward County line. Starting at 5 a.m. on Tuesday morning, May 19, the northbound express lane exit located south of Miami Gardens Drive will be relocated to its new permanent location, south of Ives Dairy Road. Drivers who want to get off of northbound I-95 at Miami Gardens Drive should exit the express lanes at NW 151 Street south of the Golden Glades Interchange. If you stay in the express lanes over the Golden Glades Flyover, the first available exit will be to Ives Dairy Road. Remember these important safety tips:
Stay in your lane
Do not drive over the plastic poles
Obey the posted speed limit
If you enter the express lanes unintentionally, remain calm and continue north until you can exit the express lanes safely
For more information, please visit www.95express.com.