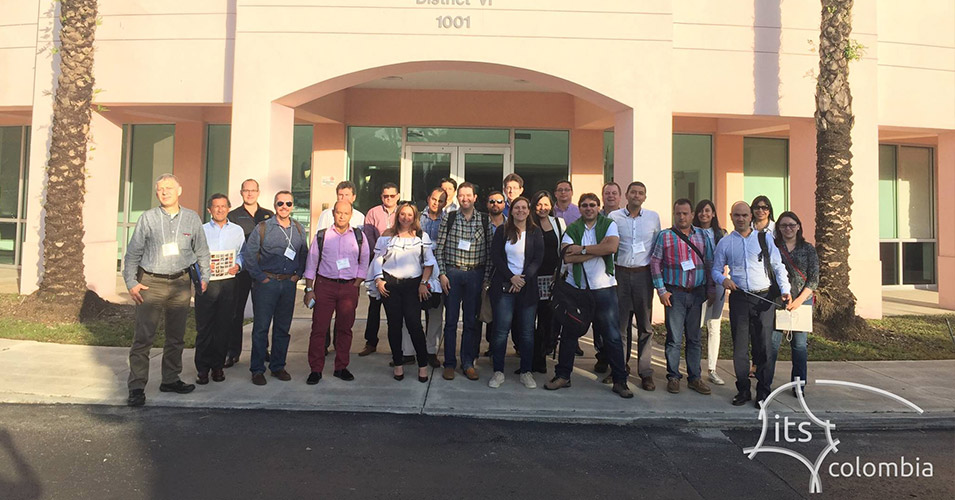 Miami-Dade Expressway Authority and FDOT Host Tour for ITS Colombia
Members of the Intelligent Transportation Society (ITS) of Colombia traveled to Miami to learn about the Transportation Systems Management and Operations (TSM&O) Program from representatives of Miami-Dade Expressway Authority (MDX) and District Six.
The delegation learned about the infrastructure, software and procedures that are used to operate the program's regional transportation management services, such as incident management, traveler information, arterial management and ITS device maintenance.
Additionally, the group got a glimpse into the 95 Express project's operations and also learned about the growth of the TSM&O program in Southeast Florida. Their visit to the SunGuide TMC was the culmination of a two-day event which began with a full-day tour of the MDX headquarters.