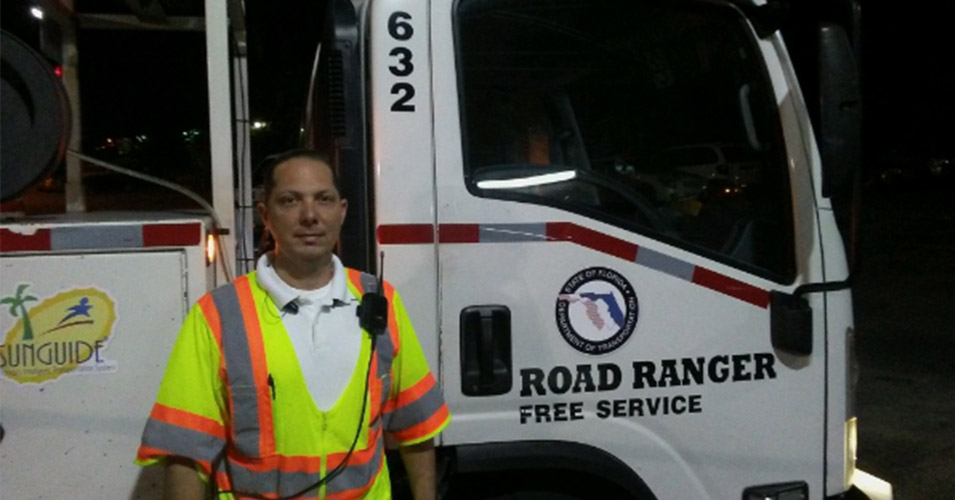 March 2016 – Alexander Mayeta
The District Six Intelligent Transportation Systems (ITS) Office is proud to announce that Mr. Alexander Mayeta is the Road Ranger of the Month for March 2016.
Mr. Mayeta has been a District Six Road Ranger for about five months and patrols 95 Express in the evening shift. He was chosen for this award because of his work ethic, professionalism and punctuality. He communicates well with fellow Road Rangers and provides excellent back up during incidents.
Keep up the great work, Alexander!