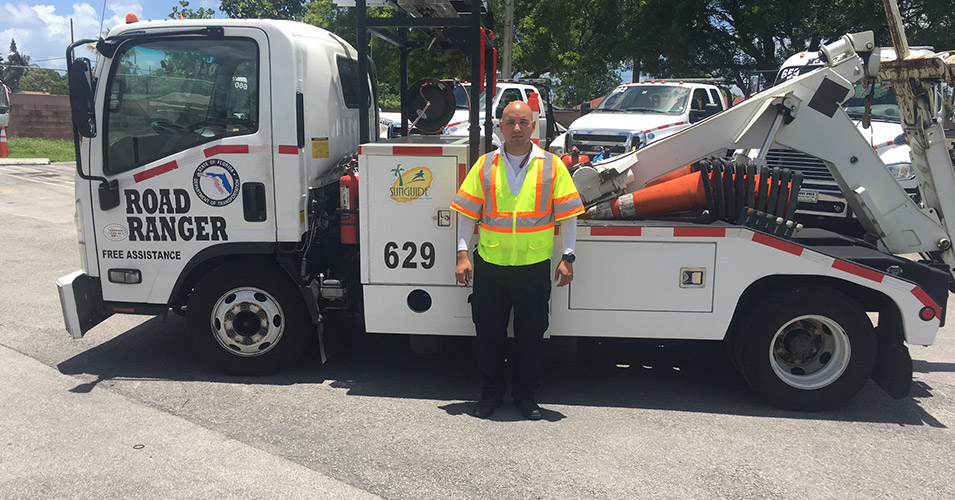 June 2017 – Omar Cabrera
The District Six Transportation Systems Management & Operations (TSM&O) Office is proud to announce that Mr. Omar Cabrera is the Road Ranger of the Month for June 2017.
Mr. Cabrera has been a District Six Road Ranger for one year. He was chosen for this award because of his admirable work ethic and dedication to incident management. His favorite part of the job is clearing incidents and ensuring driver safety along the roadways in South Florida.
Keep up the great work, Omar!