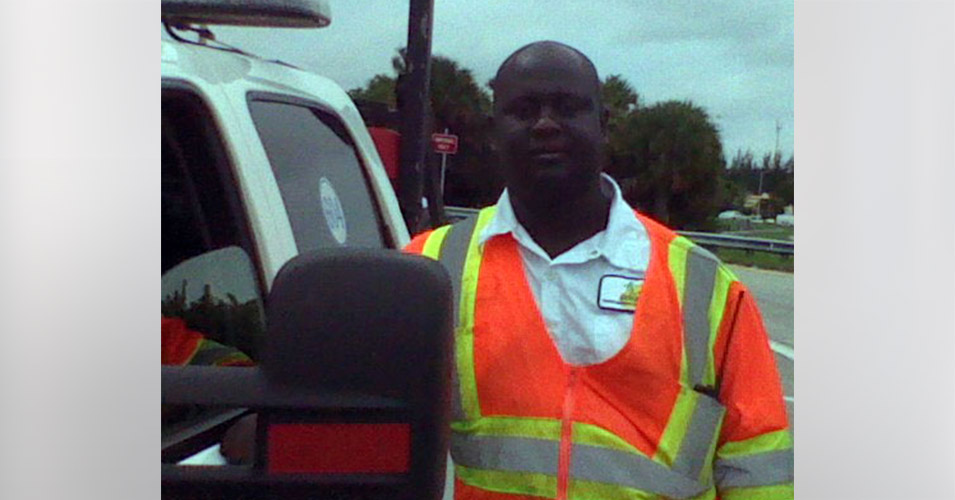 June 2011 – Fabrice Saint Louis
Fabrice Saint Louis was selected as Road Ranger of the Month for his exemplary performance during June 2011.
He's been a Road Ranger since 2007, patrolling the mainline of Interstate 95 (I-95) in either a pickup truck or tow truck. He says he feels a great sense of accomplishment any time he helps someone in need, and that's why he loves being a Road Ranger. He particularly recalls the time he was the first to arrive at the scene of a crash with major injuries — a crash in which a few minutes may have been the difference between life and death for the motorists involved. Luckily, Fabrice arrived when he did, which allowed Transportation Management Center (TMC) Operators to advise Miami-Dade Fire Rescue. Fire Rescue arrived minutes later and helped save the motorists' lives."I just do my job properly and treat everyone with courtesy and respect," said Fabrice.