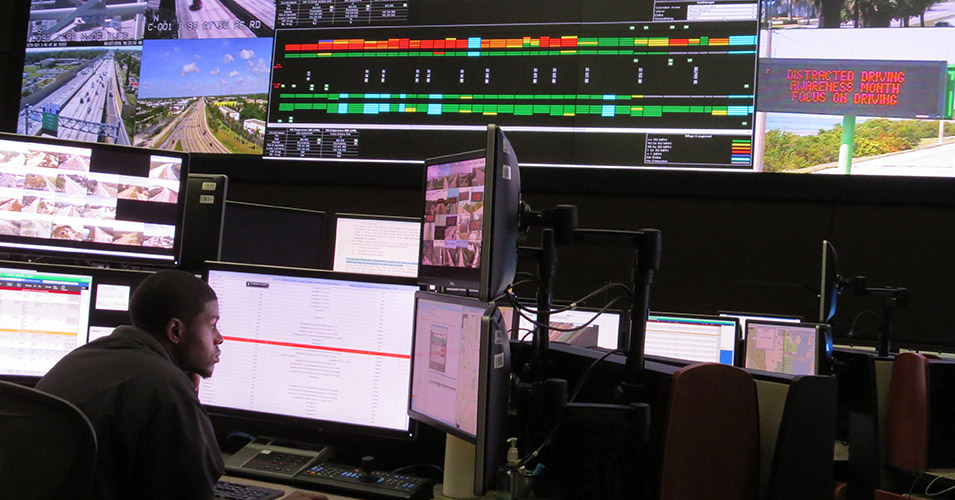 ITS Florida Hosts Annual Meeting
FDOT District Six participated in ITS Florida's Annual Meeting and gave an update on the Operations Task Manager (OTM).
The meeting was held in the city of Orlando earlier this month and hosted several technical sessions throughout the three-day event. District Six detailed the latest developments made to the OTM software.
The presentation gave an overview of the software's capabilities and focused on key modules, which included: Express Lanes, Incident Notification, Florida Advanced Traveler Information System (FLATIS), ITS Maintenance, Ramp Signals and the Rapid Incident Scene Clearance (RISC). The goal was to show how the tool was helping to support the expanding operations of the ITS Program.
District Six showed the updates made to the Express Lanes Module in preparation for Phase 2 of 95 Express. It detailed how it was enhanced to support multi-segment trip building and that additional capabilities in reporting and verification were made. The presentation also showed how the software automated several previous manual-intensive tasks for the operators to save time and improve operations. This included how the Incident Notification tool is alerting operators of incidents reported via partner agency websites and that the FLATIS module performs quality control checks on its traveler information before its publicly posted in the system. The District also highlighted the software's ITS Maintenance module for attendees. It discussed its capability to detect failed devices, track contractor performance and preventive maintenance activities. The last two elements discussed were how the Ramp Metering and RISC modules were added to support these services for the District.
The presentation was timely and well-received since FDOT is implementing managed lanes throughout the state and the district TMCs are being charged to support operations. The software showed how they can respond to this demand without overwhelming the operations team or sacrificing the quality of its services.