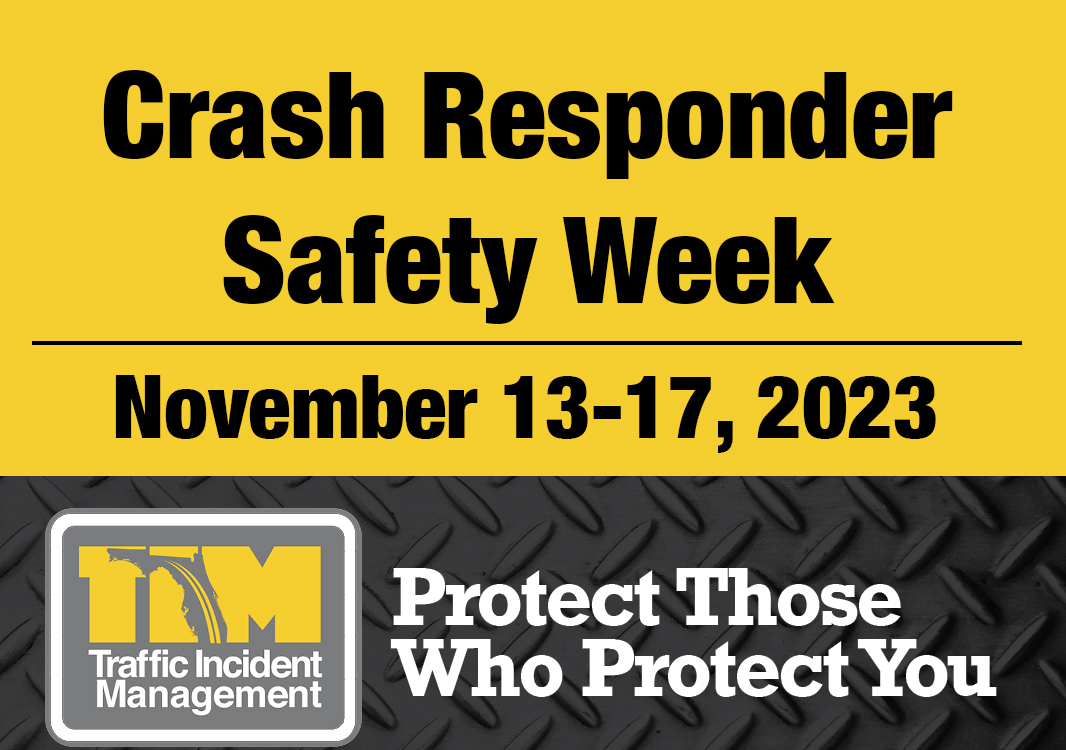 FHWA Launches CRSW 2023 Campaign
The Florida Department of Transportation District Six Transportation Systems Management & Operations (TSM&O) Office will be participating in Crash Responder Safety Week (CRSW) from November 13th through 17th, 2023.
This national initiative was created to recognize the incident response community and remind motorists that responder safety is everyone's responsibility. It is led by the Federal Highway Administration (FHWA) to raise awareness about this important topic at the state and local levels. The CRSW campaign is scheduled every November to kick off the holiday season and ramp up messaging before drivers begin their travels. The theme this year is "Protect Those Who Protect You" and encourages district offices to amplify this message through their respective platforms and initiatives. The District Six TSM&O Office is working with partner agencies to promote awareness and will participate in a regional event with Florida's Turnpike Enterprise and District Four. It will also post a five-day social media campaign with video testimonials as well as newsflashes, articles, and public service announcements on its dynamic message signs.
FHWA created CRSW in 2016. It was previously known as National Traffic Incident Response Awareness Week but changed its name to increase the public's understanding about this initiative and broaden its appeal. The campaign has provided state agencies with a unifying message about responder safety and supporting efforts. For more information about CRSW, please visit the official page at: Crash Responder Safety Week (CRSW) November 13-17, 2023 – FHWA (dot.gov)