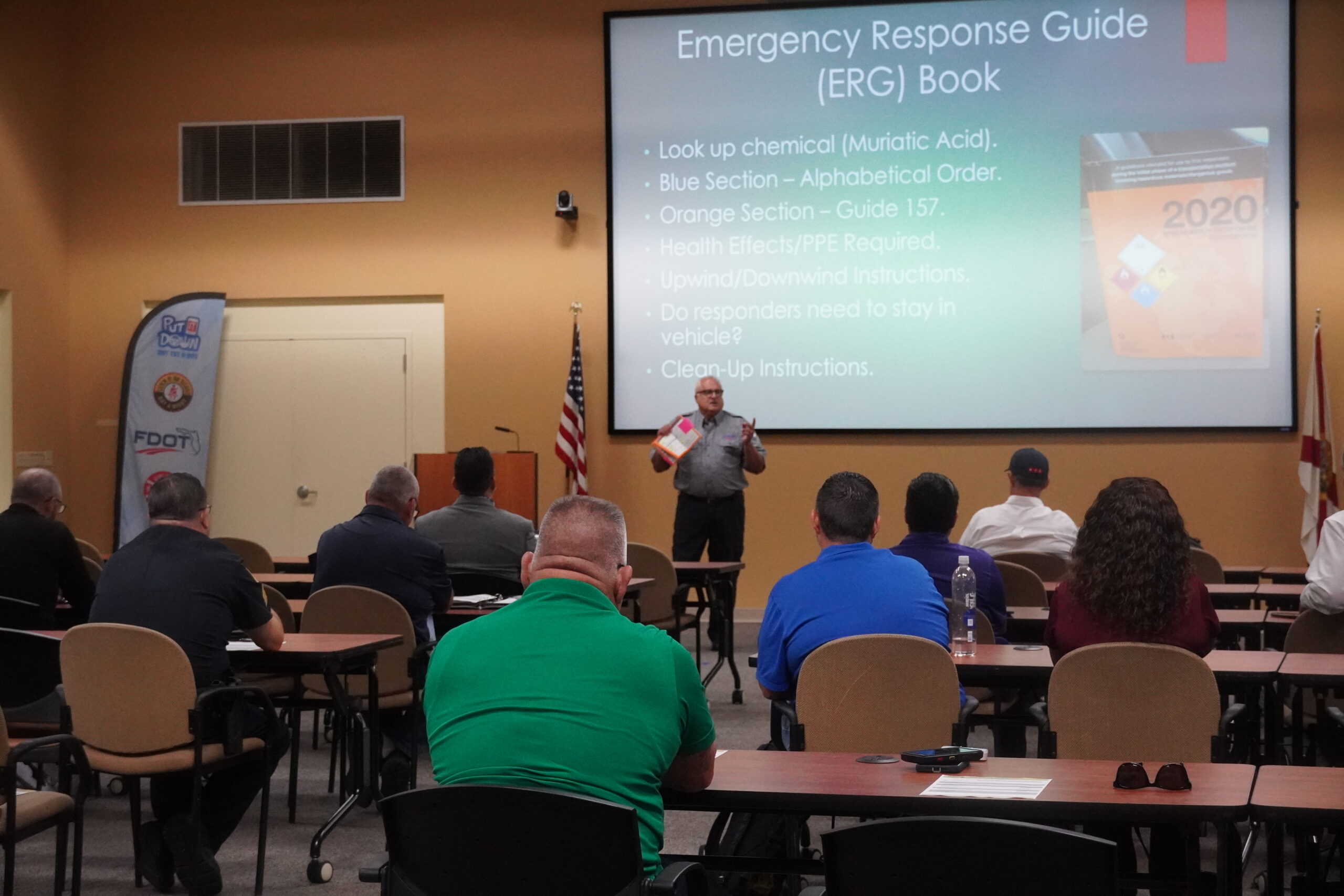 District Six Co-Hosts Regional TIM Meeting for Miami-Dade and Broward Counties
The District Six Transportation Systems Management and Operations (TSM&O) Office co-hosted its semi-annual meeting for the Miami-Dade County and Broward County Traffic Incident Management (TIM) Teams in October.
The meeting gathered incident responders from southeast Florida to discuss the latest projects and initiatives happening in the region. District Six led the event by providing a program update and opened the floor for team presentations. Representatives from FDOT District Four, Florida's Turnpike Enterprise, Greater Miami Expressway Agency, and PortMiami Tunnel presented their respective efforts and answered questions. The meeting served as an opportunity for TIM partners to meet face-to-face, share lessons learned, and receive updates about the upcoming planned events. Public information staff from the Segment 1 SR 25/US 27/ Okeechobee Road Reconstruction Project (from Broward County Line to west of SR 821/Florida's Turnpike) and the I-395/SR 836/I-95 Design-Build Project provided the latest updates for these construction projects. A presentation was also provided on the Smart Work Zone Management System for the Okeechobee Road projects.
These regional TIM meetings are an essential part of the incident management program because they promote interagency communication and create a better understanding of responder roles and responsibilities while on scene. They promote dialogue between the partners and work to keep safety protocols and procedures at the forefront of their work. The semi-annual meetings are co-hosted by District Four and District Six in the Spring and Fall. District Six also hosts smaller, corridor-specific meetings in Miami-Dade and Monroe Counties throughout the year.
The District Six TIM Team is committed to providing its members with the educational tools and resources needed to improve roadway safety in southeast Florida. For more information about all TIM-related news and events, please visit the TIM section of sunguide.info.