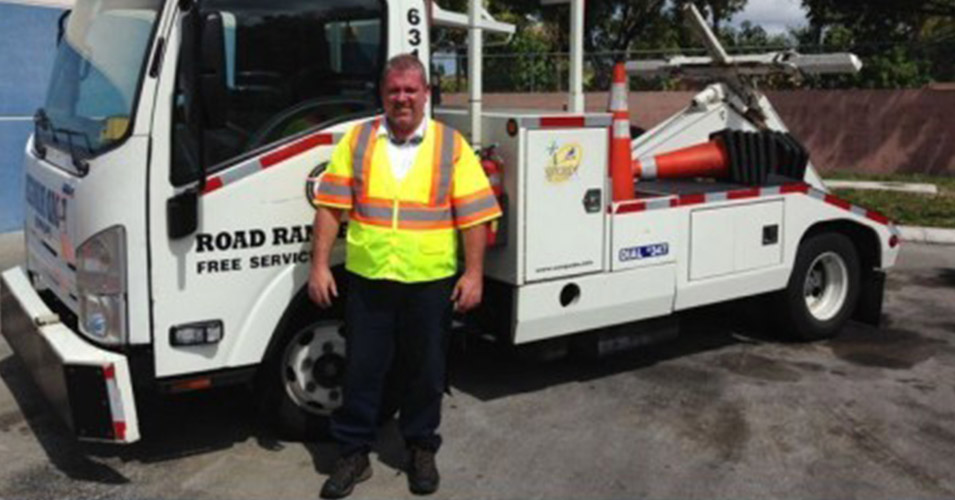 February 2015 – Ernesto Vasallo
The District Six Intelligent Transportation Systems (ITS) Office is happy to announce that Mr. Ernesto Vasallo is the Road Ranger of the Month for February 2015.
Mr. Vasallo has served on the Road Ranger Service Patrol Team for more than seven years and is an experienced tow truck driver. He is an example to others on the team with his leadership, dedication, and ability to work as part of a team.
Thank you Ernesto for the brave work you do every day!