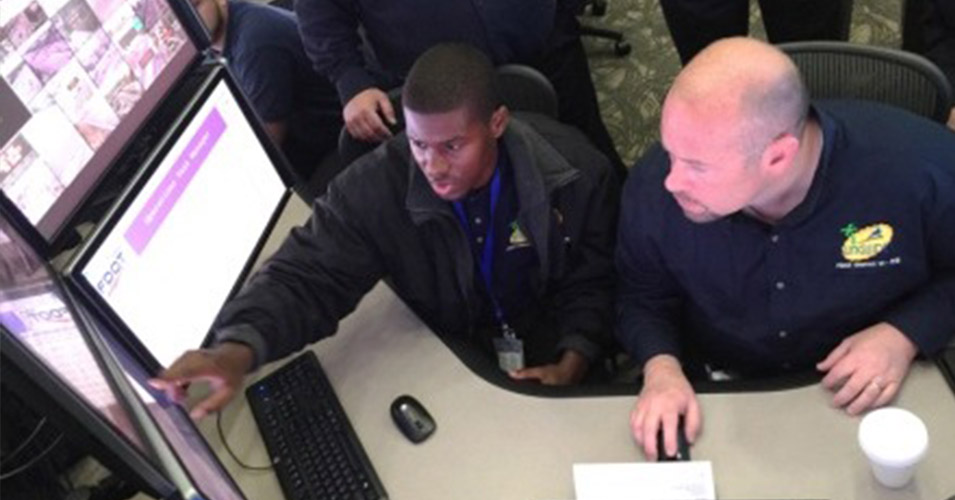 FDOT District Six TMC Hosts Secretary Work Day Event
The District Six SunGuide Transportation Management Center (TMC) hosted FDOT's Secretary Work Day event for Jim Boxold.
The team immersed the Secretary in what is a typical work day for our traffic operators. They equipped him with a SunGuide uniform, an employee badge and software access to help him gain the full perspective of what it is like to manage traffic in Southeast Florida. He was assigned to the 95 Express workstation during the evening rush hour when traffic is at its peak. He received on the spot training and was guided as he monitored traffic in the express lanes, managed a minor crash and posted information on to the dynamic message signs. The exercise showed the actions, dedicated resources and multi-agency coordination required to keep the lanes flowing along this critical highway.
The Secretary noted he thoroughly enjoyed the experience and was challenged by the complexity of the operator's role. District Six was happy to host the event and looks forward to participating in additional ones in the future.