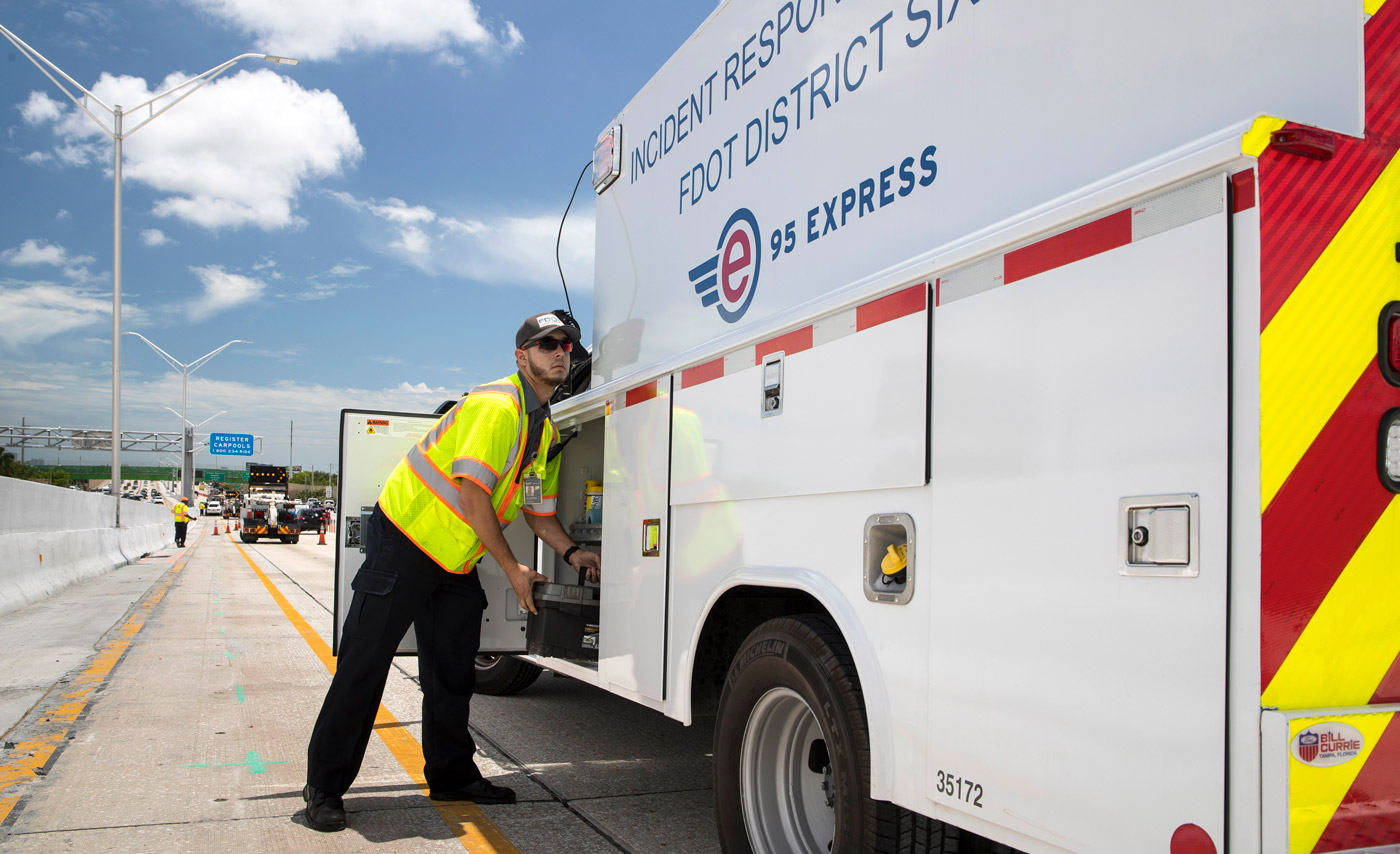 FDOT District Six Observes National Traffic Incident Response Week
The Florida Department of Transportation District Six is observing National Traffic Incident Response Week from November 11 through 17, 2018.
National Traffic Incident Response Week aims to bring awareness to the emergency responders that serve the public every day. Emergency responders include law enforcement, emergency medical, towing, and transportation agencies. The week also focuses on the importance of safe practices to ensure the safety of the emergency responders and the traveling public. Initiatives like "Move Over, Florida" demonstrate the State's commitment to this important issue.
District Six is participating in the annual event by handing out incident management materials to members of the public through the Road Ranger Service Patrols and working with partner agencies for messaging and events. The District is also posting messages on its various social media channels and will be alerting drivers about responder's week on its dynamic message signs.
For more information regarding National Traffic Incident Response Week, please visit The TIM Network.