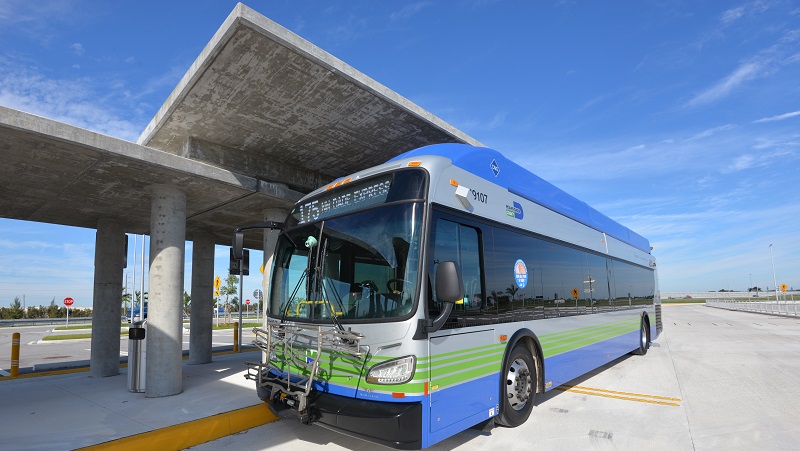 Express Bus Service Now Available on Palmetto Express, 75 Express
The Florida Department of Transportation in partnership with Miami-Dade Transit began Express Bus service on State Road 826/Palmetto Express and I-75/75 Express.
Broward County Transit began providing express bus service to and from the new Miami Gardens Park-N-Ride to the Miami Intermodal Center (MIC) at the Miami International Airport on January 13.  Miami-Dade Transit express bus service from the Miami Gardens Park & Ride West to the Palmetto Metrorail station near NW 74 Street in Medley began late last year.
Express Bus service provides transit users with a reliable and premium transit option that takes advantage of Express Lanes while reducing roadway congestion for vehicles along both the Express Lanes and Non-Tolled General Use Lanes by reducing single occupant vehicles.
For more information on BRT routes Palmetto Express and 75 Express, please visit Miami-Dade Transit and Broward County Transit.