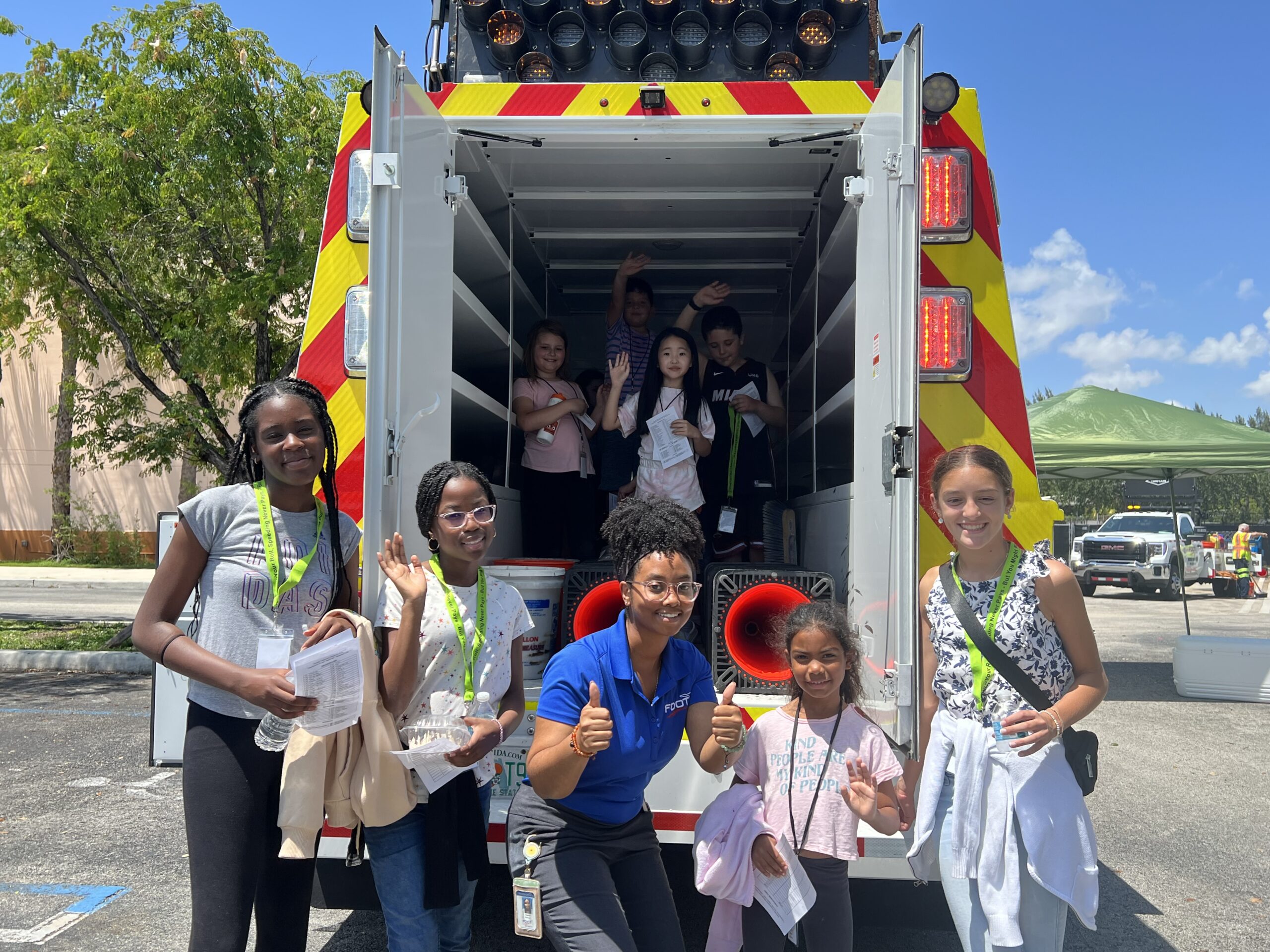 District Six TSM&O Participates in Career Day and Take Your Child to Work Day Events
The District Six Transportation Systems Management and Operations (TSM&O) Office
continues on its mission to educate the public about traffic safety via community
engagement efforts and activities.
The Office recently participated in two educational events for local students. Ms. Yamilet
Diaz, P.E., who serves as the TSM&O Engineer for our Freeways division, represented
the Office at a career day event hosted by the John I. Smith K-8 Center. She spoke to a
group of 7th graders about the role traffic management plays in keeping roadways safe
and operational for daily use. She explained the importance of integrating technology to
keep up with demand and outlined the traffic management, incident management, and
traveler information services we provide in Miami-Dade and Monroe County.
TSM&O staff also participated in the "Take Your Child to Work Day" event hosted by the
District Six Public Information Office. The annual event provides students with a
comprehensive overview of several of the District's departments, including
Maintenance, Construction and Traffic Operations. The TSM&O portion of this event
featured an interactive tour of the SunGuide Transportation Management Center (TMC)
and its incident management services. The students cycled through a total of three
stations. These included a behind the scenes look at the TMC's control room, as well as
detailed demonstrations of the Road Ranger, and Incident Response Vehicles that are
used on the road on a daily basis. The students were engaged and showed interest in
the information provided.
District Six hosts tours and events to keep the public engaged and informed about
program initiatives. To request a tour of the SunGuide TMC, please click here.