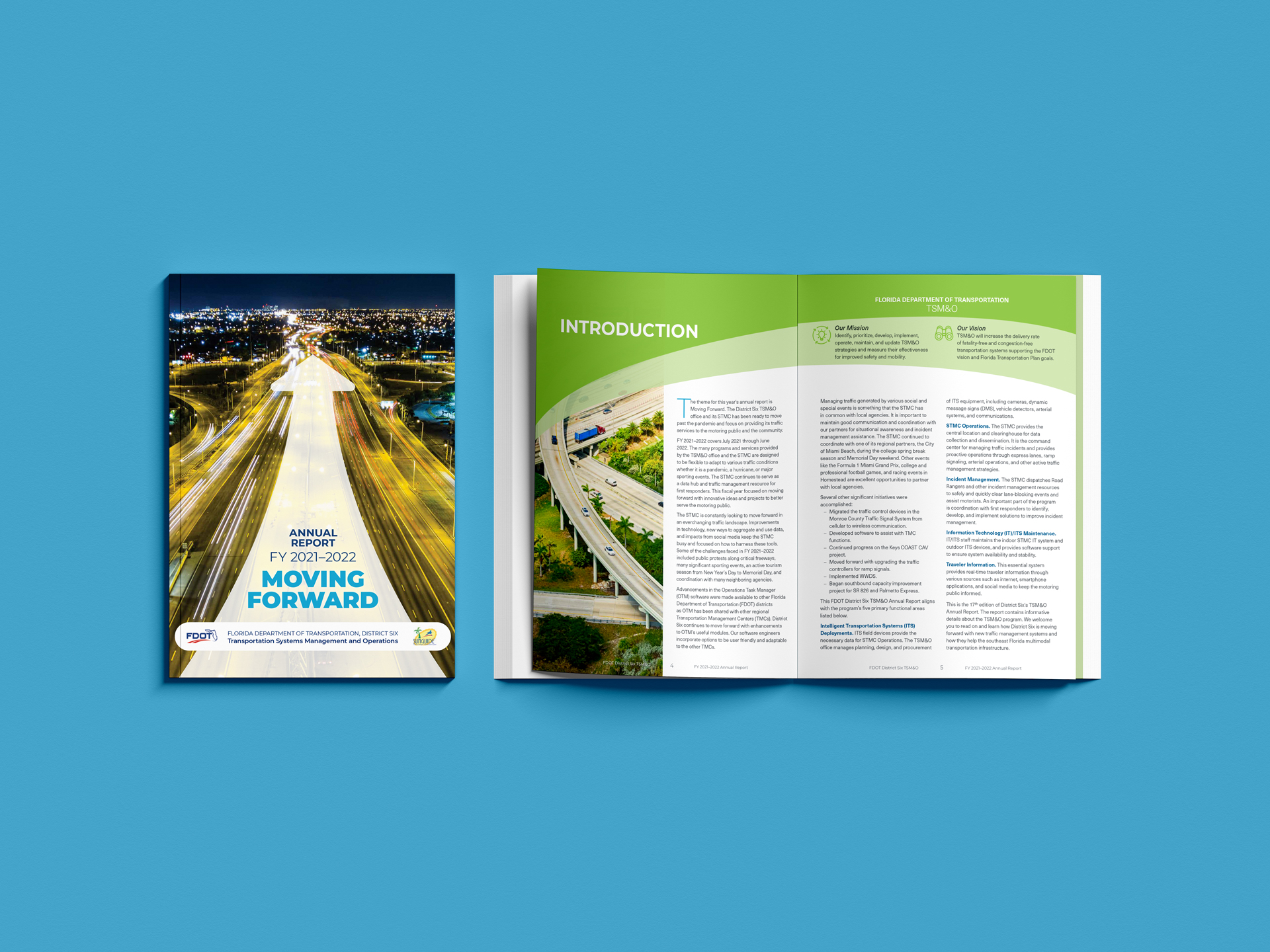 District Six Releases Annual Report for Fiscal Year 2021-2022
The FDOT District Six Transportation Systems and Operations (TSM&O) Office has published its Annual Report for Fiscal Year 2021-2022.
The report's theme is "Moving Forward." It captures how the District was ready to move away from the events of the past few years and strengthen its resolve to provide TSM&O services to the motoring public and the community. It shows the importance of having a resilient program that is strong enough to withstand any challenge and agile enough to change — especially during times of crisis. The report describes how the District achieved this by remaining committed to its goal of providing a transportation system that is able to meet current traffic conditions and is future-ready to support growing demand.
The FY 21-22 annual report details how the TSM&O Office maintained the continuity of its mission-critical services for millions of drivers while moving forward with launching new projects that will optimize our roadways and keep them safe. It highlights how the District stepped up to help partner agencies with major regional events. It also notes the beginning of a statewide initiative to install wrong way driving detection systems (WWDS) along freeway off ramps. The District strengthened its communication system along US 1 in the Florida Keys by completing a project to migrate from cellular to wireless communications. The report demonstrates the progress made on the District's first connected vehicle project in Monroe County, Keys Connecting Overseas to Advance Safe Travels (Keys COAST), among other milestones.
The report provides a comprehensive overview of the TSM&O program statistics and activities such as traffic events managed, incident clearance times, and public outreach initiatives. It is available here.