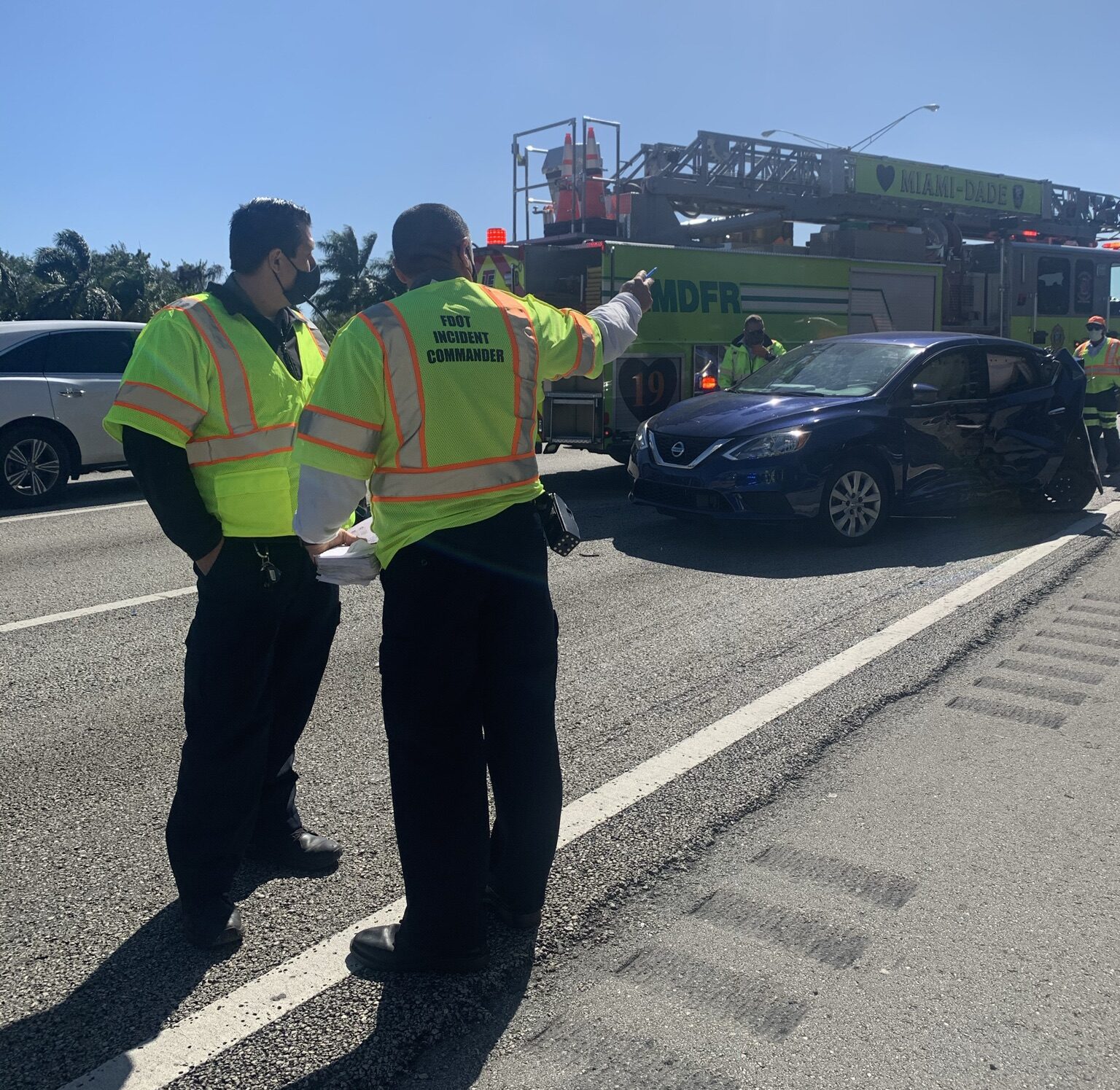 District Six TIM Team Hosts National Responder Course
The District Six Traffic Incident Management (TIM) Team recently hosted a training session for the Federal Highway Administration (FHWA) National TIM Responder Safety Course.
The course was developed to train first responders on the three objectives of the TIM National Unified Goal (NUG) which calls to improve responder safety, increase safe and quick clearance procedures, and encourage prompt, reliable and interoperable communications.  The District Six TIM Team hosted the course in a virtual platform to maintain social distancing guidelines for member safety. The course was virtually attended by several partners including Miami-Dade Transit, PortMiami, asset maintenance contractors, private towing wrecking companies, and others. 
District Six offers the four-hour training course on a quarterly basis to new and existing TIM members. The goal is to standardize incident management protocols, improve interagency communication, and create a better understanding of each responder's role and responsibility while on the scene. At the end of the course, attendees receive a certificate of completion showing they have been trained on the latest TIM principles and procedures such as TIM Fundamentals, Scene Safety, Command Responsibilities, Clearance and Termination and other best practices.

National training courses provide local TIM Teams with valuable insight, national standards,  and information to improve their respective operations. The District Six TIM Team is committed to providing its members with the educational tools and resource needed to improve roadway safety in southeast Florida. It is partnering with District Four to host their Semi-Annual Miami-Dade/Broward County Meeting on October 6th to discuss the latest projects and TIM topics in the region. For more information about all TIM-related news and events, please visit the TIM section of www.sunguide.info.