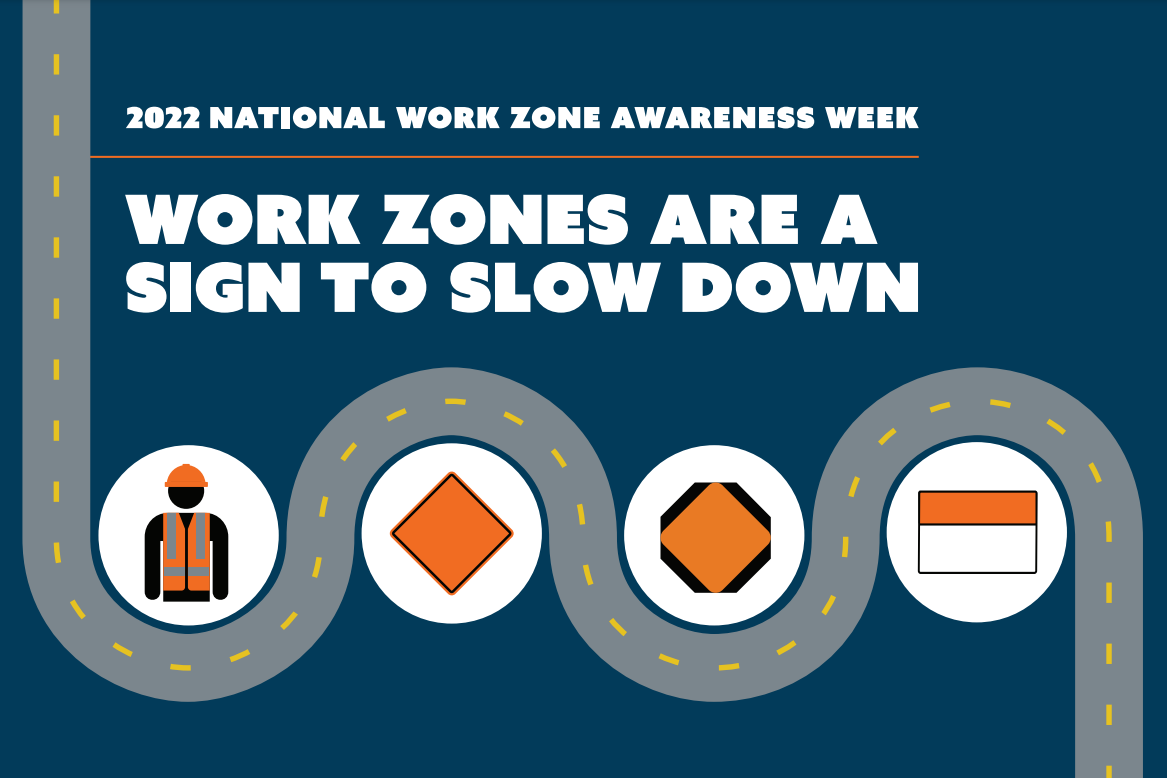 District Six Supports Work Zone Awareness Week
The District Six Transportation Systems Management and Operations (TSM&O) Office is supporting National Work Zone Awareness Week (NWZAW) April 11 – 15.
Although road and bridge construction is a year-long activity in Florida, this national event is an annual spring campaign held at the traditional start of the construction season to encourage safe driving through roadway work zones. The effort began 25 years ago to raise public awareness about the need to provide workers with safe areas to complete their work. The campaign's theme this year is "Work Zones are a Sign to Slow Down" and is being used on all public messaging and collateral materials. The goal is to improve safety by providing construction workers with better field training while educating the public about these critical work zones.
District Six is supporting this event in southeast Florida. The Office will distribute information material using our incident management personnel, post messages on our highways' Dynamic Message Signs, and post content on our project website sunguide.info.