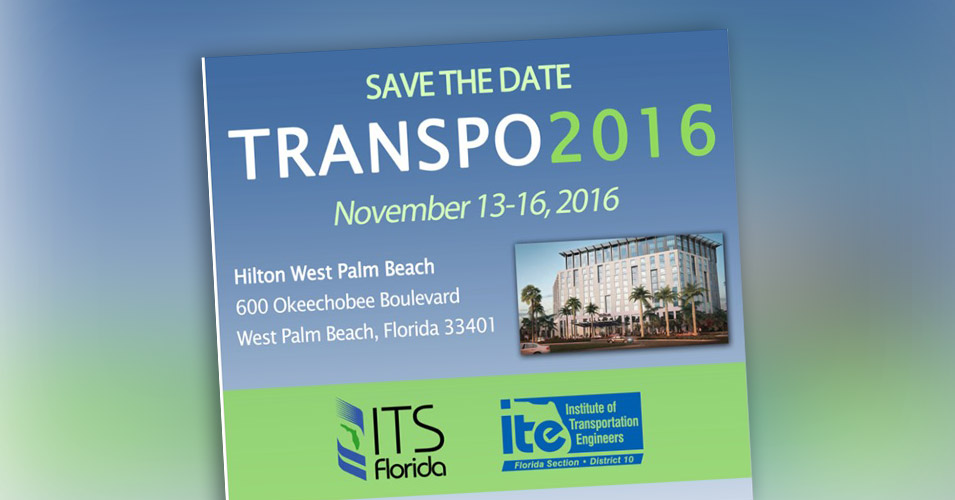 District Six Participates in Transpo 2016
Representatives from the Florida Department of Transportation (FDOT) District Six Transportation Systems Management and Operations (TSM&O) Office participated in this year's Transpo event in West Palm Beach, FL. Transpo is organized by ITS Florida, Institute of Transportation Engineers – Florida ITE, and the Women's Transportation Seminar – South Florida Chapter.
The conference was titled "Integrating a Transitional Society: From Bicycles to Connected Vehicles." It was hosted over a three-day period and featured specialized lectures, product exhibitions and tours to highlight trends and promote the advancement of our industry. Several members from the District Six TSM&O Office were selected to participate in the conference and presented their project findings and lessons learned.
Staff presented on several high-interest topics such as managed lanes, transportation management center design needs, connected vehicle opportunities and traffic signal improvement efforts. A total of seven presentations were made at this important event and the strong showing allowed the District to share their experience in a wide range of industry fields. The event also served as an opportunity for District staff to learn about current and future trends which they can use as they advance their projects.
For more information about Transpo, please click here.