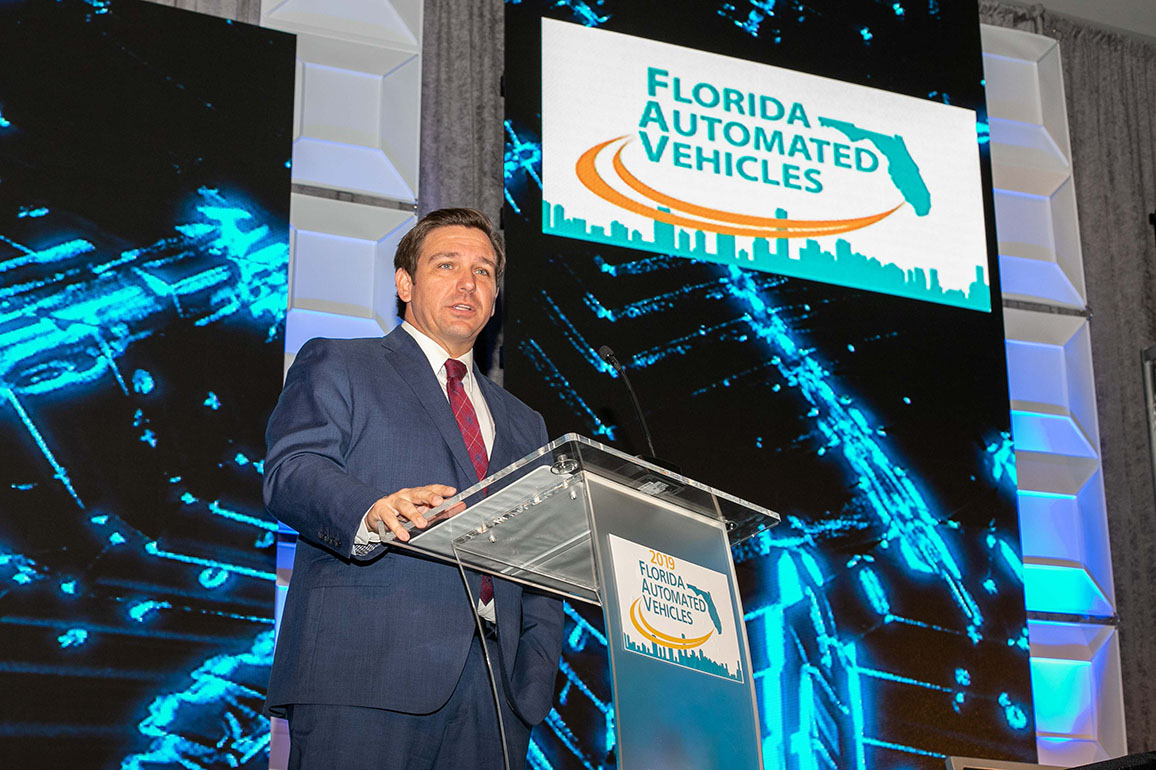 District Six Participates in Automated and Connected Vehicle Summit
The District Six Transportation Systems Management and Operations (TSM&O) staff recently participated at the 2019 Florida Automated Vehicle (FAV) Summit in downtown Miami.
The annual event is hosted to showcase the latest in automated and connected mobility, operations and technologies. It gathers transportation leaders to discuss the initiatives that are "moving the needle" and pushing the industry forward.  
This event marked the first time the summit was hosted in District Six. It counted with opening remarks from Governor Ron DeSantis, Florida Senator, Jeff Brandes, FDOT State Secretary Kevin Thibault, Mayor of Miami-Dade County, Carlos Gimenez and other local leaders. This allowed the District to showcase its industry readiness and support. District Six was selected to present an update to attendees on the projects being implemented in the region. Staff spoke about the District's efforts in equipping the region with these technologies as well the projects being planned in the area, such as Keys COAST in Monroe County, the Advanced Freight Mobility Solutions project in Miami-Dade County and other opportunities.  
The FAV Summit is an example of how FDOT and its partner agencies are working to ensure Florida is ready for the future of mobility. It was a great opportunity for the District to share its knowledge and learn from sector leaders from around the world. The next summit will take place in Orlando, for more information, please visit: favsummit.com.