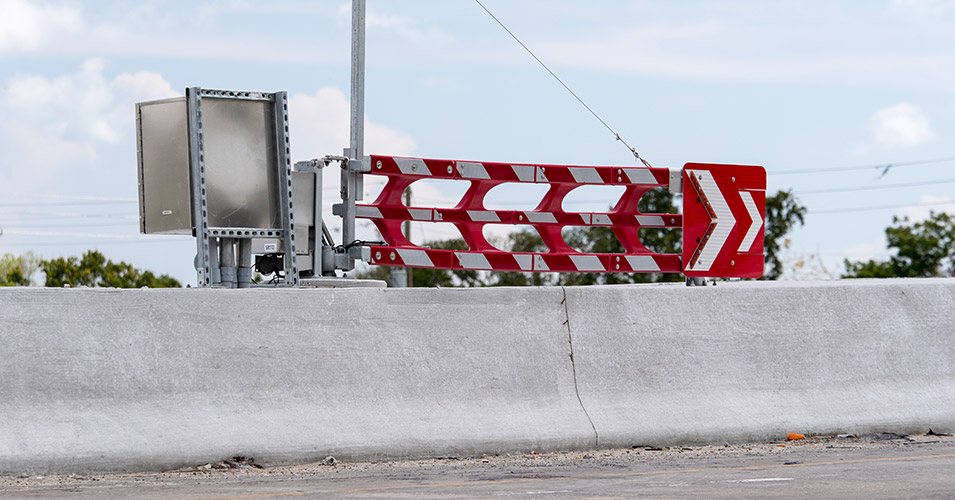 District Six Installs New Warning Gate System on 95 Express
The Florida Department of Transportation District Six has installed a new Warning Gate System (WGS) to physically close select entrance ramps to 95 Express during active lane closure events on the highway.
The gates will be in use starting September 10 and will extend across the ramp travel lanes to deter drivers from entering the express lanes during incidents. This will allow first responders to expedite clearance activities as safely and efficiently as possible.
The WGS was installed at three entrance points: the eastbound State Road 112 entrance ramp to northbound express lanes, the NW 10 Avenue and NW 39 Street entrance ramp to the northbound express lanes, and the Golden Glades Interchange Park-and-Ride lot's entrance ramp to the southbound express lanes.
Operators at the SunGuide Transportation Management Center will manage the system. Advanced warning signs and flashing beacons will be activated to alert drivers when the gates are activated. The gates will swing out over the entrance point of the travel lanes to close the ramp.
Physical lane closures typically require multiple field personnel such as Road Rangers and Florida Highway Patrol troopers to block the entrance ramps to prevent drivers from entering the lanes. The WGS reduces this need and will allow personnel to manage and respond to other events along our state highway system. For more information about 95 Express, please visit www.95express.com.