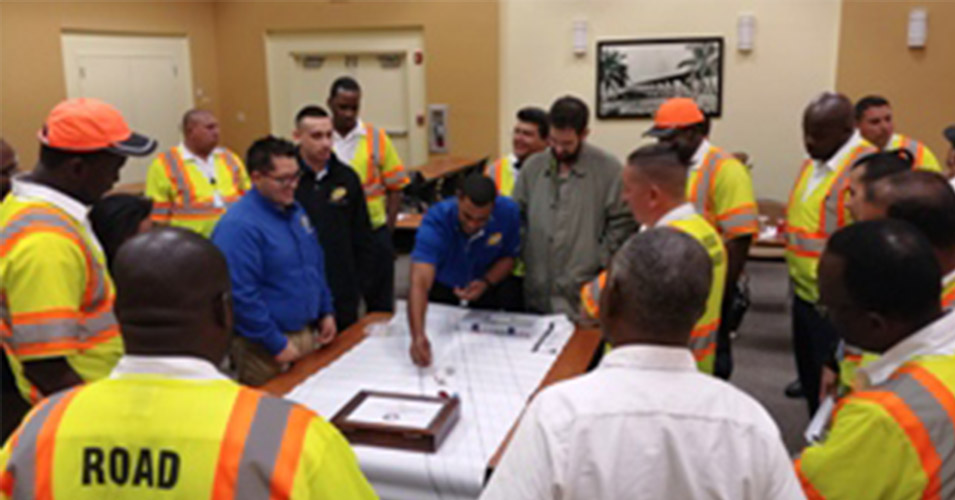 District Six Hosts Incident Management Refresher Training
The Florida Department of Transportation District Six hosted its annual Incident Management Refresher Training for incident management and operations staff.
The event, held on March 29 and 30, enabled the District's Road Rangers, Incident Response Vehicle (IRV) operators and Transportation Management Center (TMC) operations staff to review and discuss program guidelines.
This training session provides a platform for incident managers to describe their roles and responsibilities to other members of the team. They are also able to collaborate with the other team members to discuss lessons learned, suggestions, and new strategies. One of the highlights of this training is the table-top exercise sessions where Road Rangers act as control room operators and vice versa. This allows both field and office staff to gain an understanding of their unique job challenges.
The goal of these sessions is to develop best practices and implement innovative strategies for incident management in the region. Ultimately the session helps to promote camaraderie between all team members which is an important factor leading to the safety and efficiency of the incident management program.
These training sessions are a valuable part of the Department's incident management program. They ensure all team members have an active role in developing strategies and are up-to-date on the latest procedures.