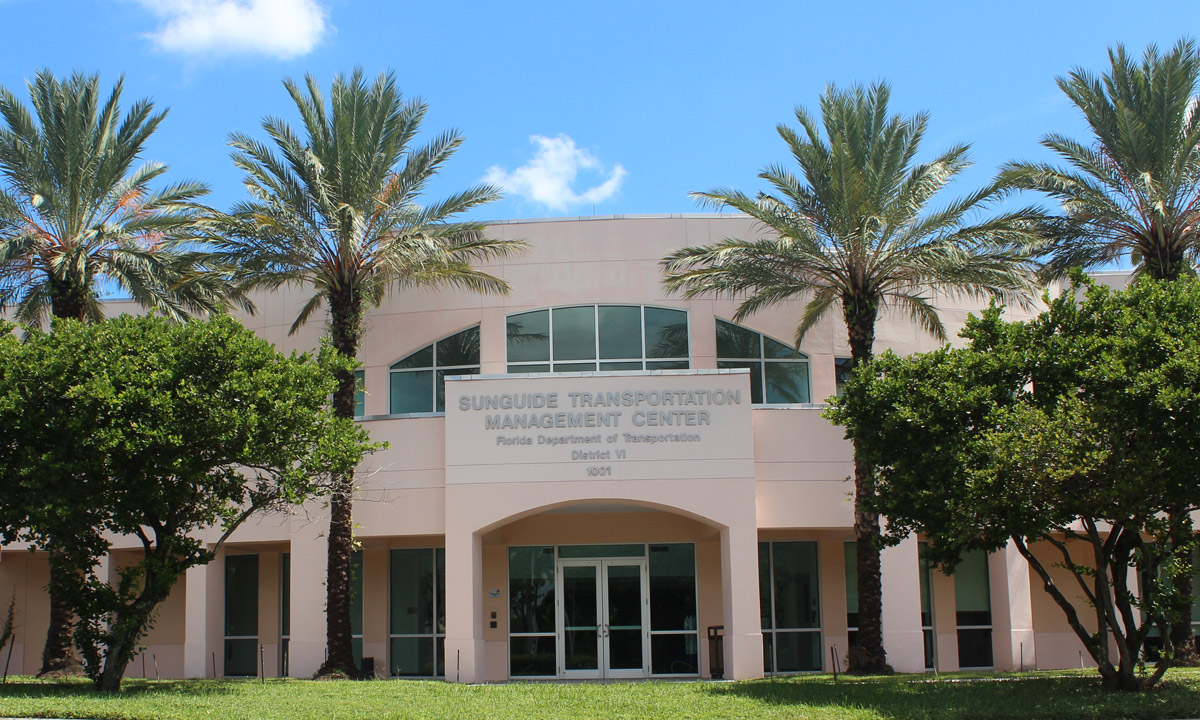 District Six Continues Traffic Operations Amid COVID-19 Pandemic
The District Six Transportation Systems Management and Operations (TSM&O) Office has made several adjustments to its traffic operations program to continue serving South Florida's motoring public amid the impacts of the COVID-19 pandemic.   
As news of the pandemic began, TSM&O staff created a Pandemic Response Action Plan (PRAP). The PRAP is a contingency plan to ensure operational continuity for the region as well as the safety of staff continuing to work at the SunGuide Transportation Management Center (STMC). As the state and counties issued "stay at home" orders and conventional offices switched to teleworking; this switch was not as simple for the TSM&O Office. The Office provides critical traffic management services 24 hours per day, 7 days per week. These services range from incident management to traveler information, and they are especially important for public safety during emergency situations, so shutting down was not an option. Guided by the PRAP, the Office implemented immediate changes to adhere to the orders and continue operations.
Staff that could telework from home did so to reduce exposure for the staff reporting to the STMC. IT staff enhanced its Virtual Private Network (VPN) to ensure remote staff continued to work uninterruptedly.  Mandatory temperature screenings and social distancing policies for staff reporting to the building were put in place. Road Rangers and Incident Response Vehicle Operators are wearing protective equipment and are also practicing social distancing when aiding motorists. Traffic operators are monitoring "hot spot" locations where congestion is detected due to COVID-19 testing sites, food distribution pickup lines, and traffic checkpoints. They are also monitoring traffic patterns and are keeping partner agencies informed of all changes in Miami-Dade and Monroe Counties.  
Traffic has not stopped in South Florida; it has only changed. The District Six TSM&O Office has remained resilient to these changes to serve the motoring public. It will continue monitoring these changes to keep south Florida moving during these unprecedented times.