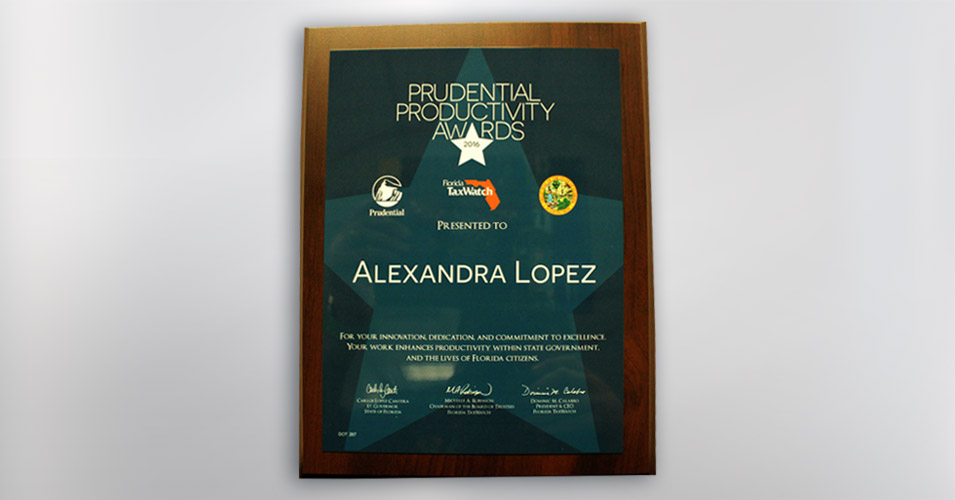 Prudential Productivity Award – Alexandra Lopez
This award was presented to the Department for the SunGuide TMC control room redesign project. The project improved operator workflow and will help carry the program's growth as it expands its managed lanes network and arterial projects. As a result, data gathered after the redesign was complete show traffic operators managed 40% more lane blockage events while reducing lane blockage duration times by 6.8%.
Additionally, Road Rangers responses increased by 19.8% and their event activities rose by 18.4%. The project also produced a cost savings of $17,342.50 as a result of its new video wall.