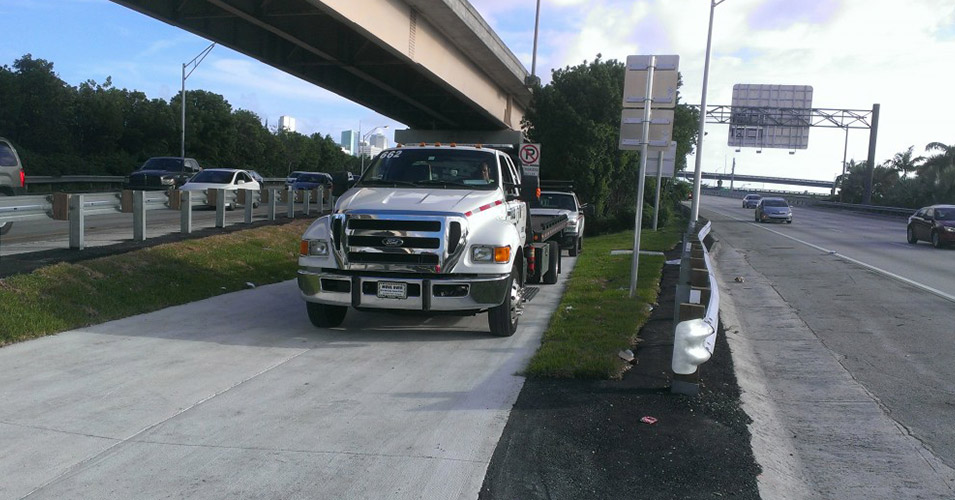 New Staging Area on I-95!
The Florida Department of Transportation (FDOT) District Six added a new staging area for incident management resources on Interstate 95 (I-95) located at the intersection of I-395.
Construction for the 1,125 square foot staging area began in September 2015 and was completed this November. It replaced a grassy patch of land between northbound I-95 and the northbound on-ramp from I-395. The new staging area is designed to support two vehicles and currently serves as a launch point for the District's IRV and a Road Ranger flat bed tow truck.
With this new staging area, District Six continues its commitment to improve operations along I-95 and 95 Express to provide an overall benefit to the public's driving experience. This new staging area allows for quicker response to incidents along the facility. The staging area is equipped with guardrail in order to provide Road Rangers with more protection.
Identifying new resources and opportunities to better position incident management resources like this staging area will help the incident management community face new challenges that come with growing congestion and future use of the expanding Express Lanes network.