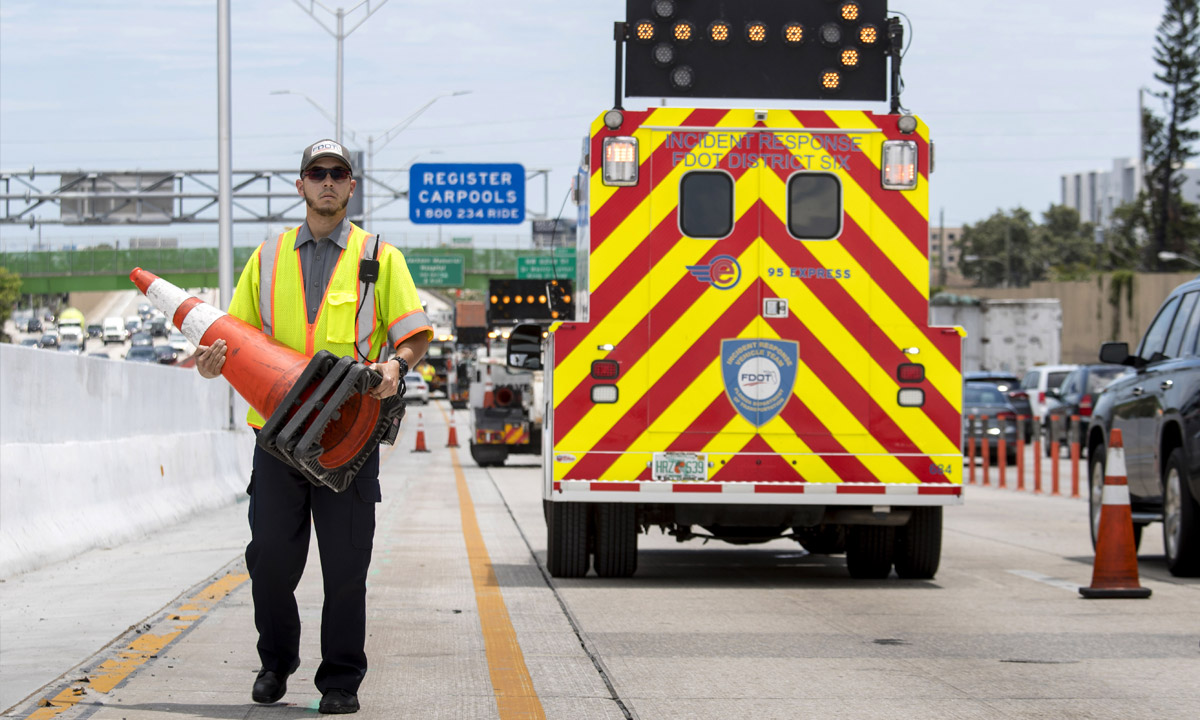 New Incident Management Videos Now Available!
The District Six Transportation Systems Management and Operations (TSM&O) Office has released three new public education videos about its Incident Management Program.
The videos are approximately 30-seconds each and were developed to raise awareness about the incident management services provided by the District. They inform drivers about who the incident responders are, what type of motorist assistance services they provide and how to safely request for help. Each video ends with a message about the "Move Over" Law to remind drivers what to do if they encounter an active traffic scene. They were created to help drivers identify the multi-agency personnel on the field and of the importance of following all traffic laws to promote safety.
The videos were produced in short form to increase viewer consumption and encourage sharing. They were used during FDOT's joint annual Drive Safe/Move Over Law Kick-Off event with Florida Highway Patrol this January. They can be viewed at any time and are available in the gallery section of this site, located here.
Check out the new videos today!