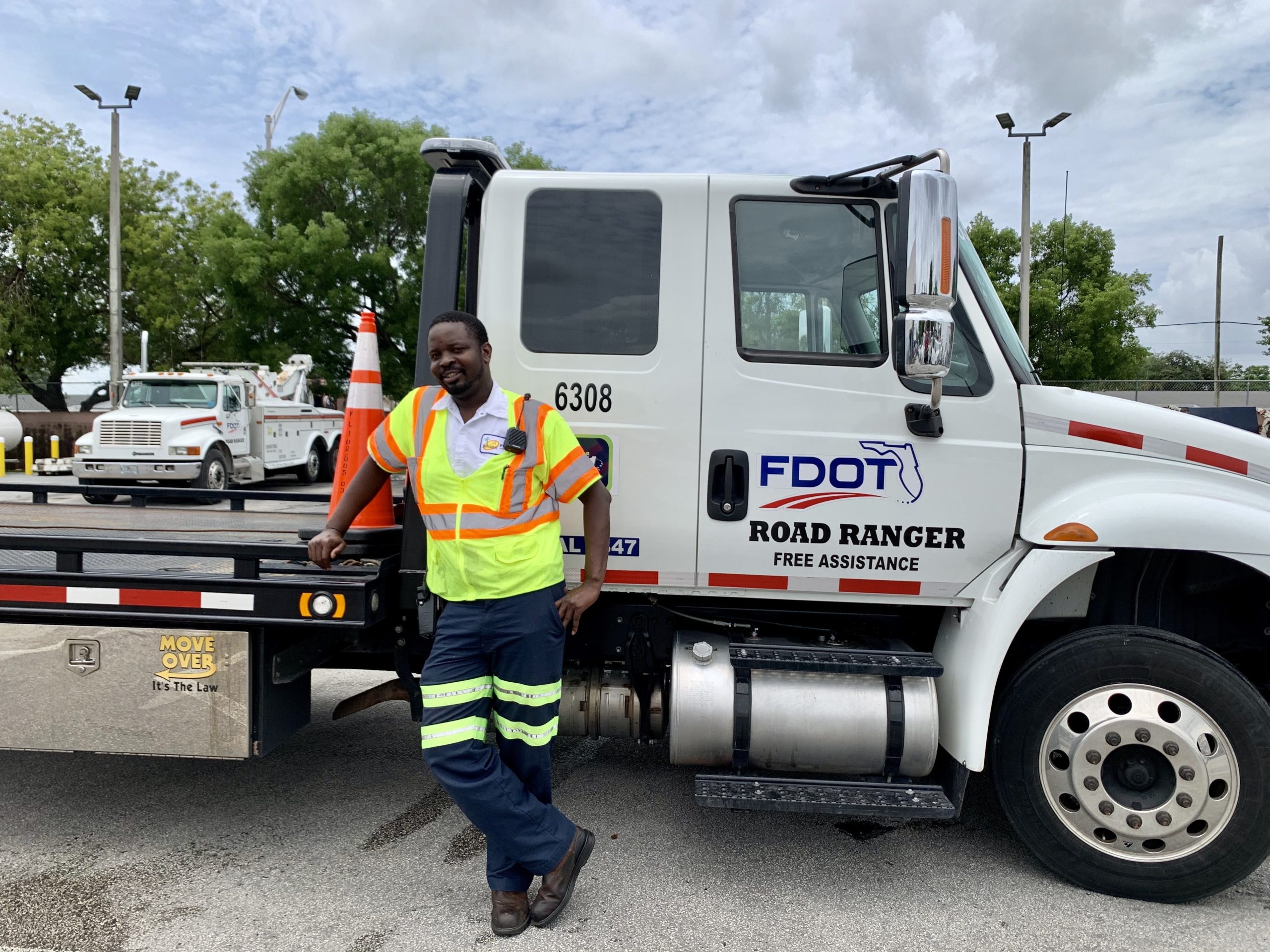 May 2020 – Jean Daniel Saint-Cyr
The District Six Transportation Systems Management & Operations (TSM&O) Office is proud to announce that Jean Daniel Saint-Cyr is the Road Ranger of the Month for May 2020.
Mr. Saint-Cyr has been a District Six Road Ranger for three years and patrols the roadways in an Incident Management Vehicle during the evening shift. He was selected for his great customer service and teamwork with fellow Road Rangers and first responders. 
"A lot of motorists do not know that we provide Free Assistance on District 6 Roadways. So when I arrive the first thing I do is introduce myself and the Road Ranger program," Mr. Saint-Cyr said. "When I tell them the assistance is free, they smile big with a sense of relief. It is the most gratifying feeling."
Thank you for the great work you do every day, Jean Daniel!