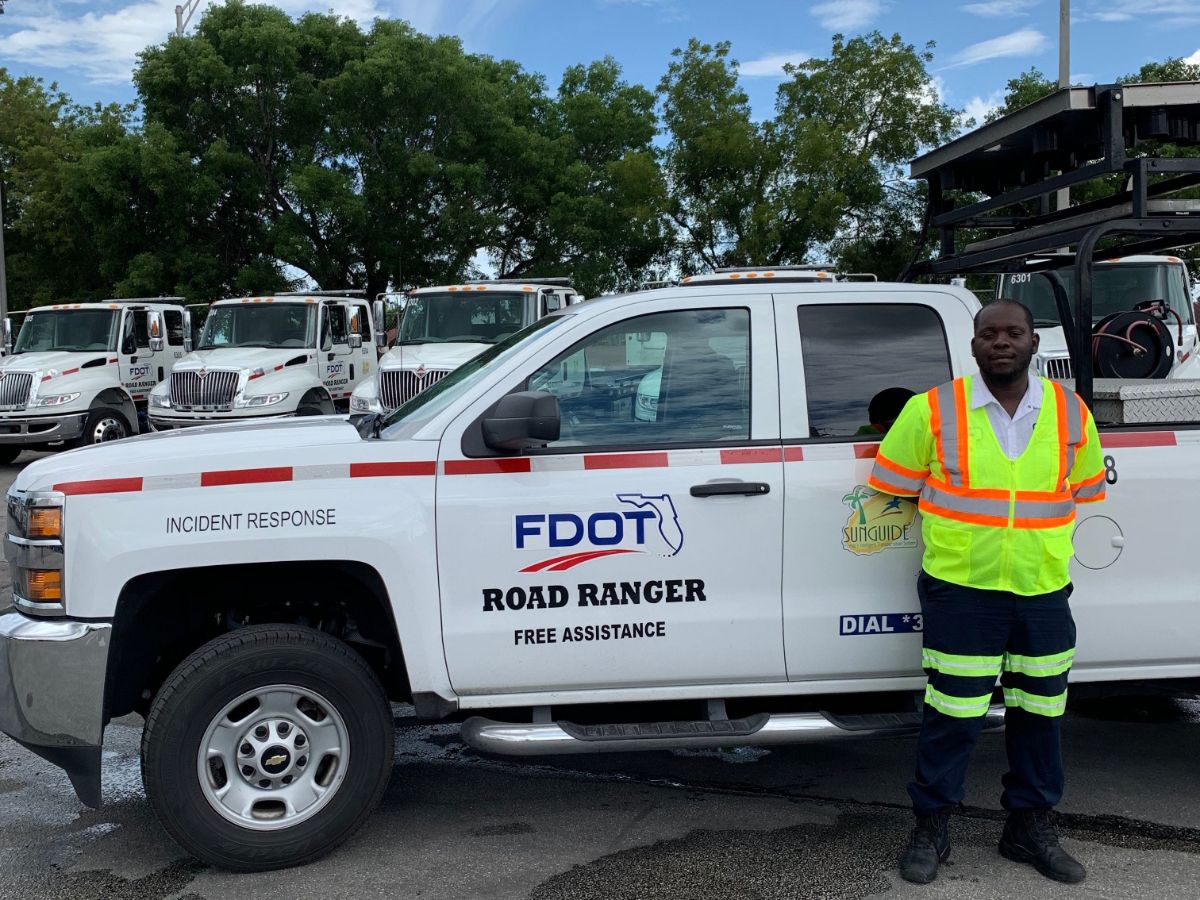 May 2019 – Carlon Anderson
The District Six Transportation Systems Management & Operations (TSM&O) Office is proud to announce that Carlon Anderson is the Road Ranger of the Month for May 2019.
Mr. Anderson has been an FDOT District Six Road Ranger for seven months. He was chosen as the Road Ranger of the Month due to his excellent customer service skills and commitment to working with his fellow Road Rangers.
He enjoys assisting motorists and ensuring that they can get back on the road.