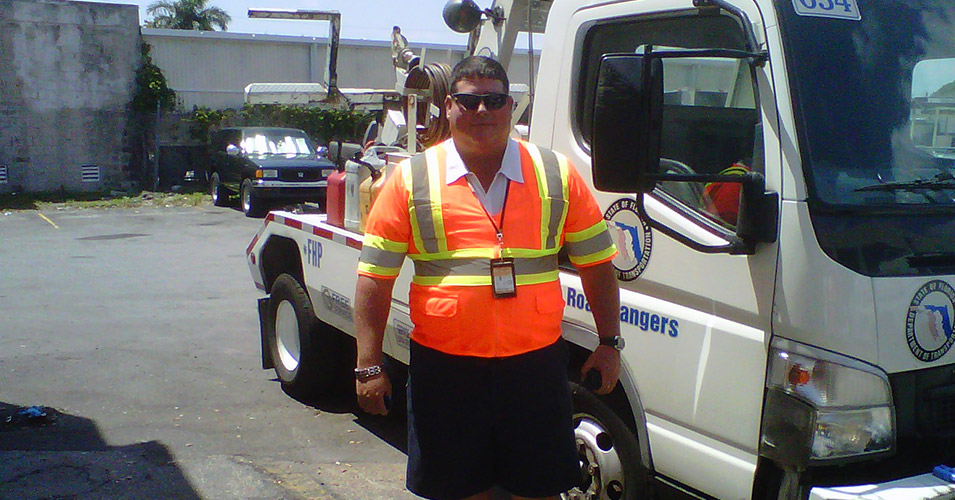 March 2011 – Ovidio Calderon
Ovidio Calderon was selected Road Ranger of the Month for his exemplary performance during March 2011.
He's worked as a Road Ranger for about four years, and normally patrols Interstate 95 (I-95) and State Road 826 (SR 826) in a flatbed or tow truck. Putting safety first and teamwork at a close second, he reports for duty every day with a smile on his face. He loves what he does because he gets satisfaction from helping those in need, and he's proud to be the Road Ranger of the Month because he is joining the company of the many hard-working winners before him. "It feels good to be appreciated," he said.