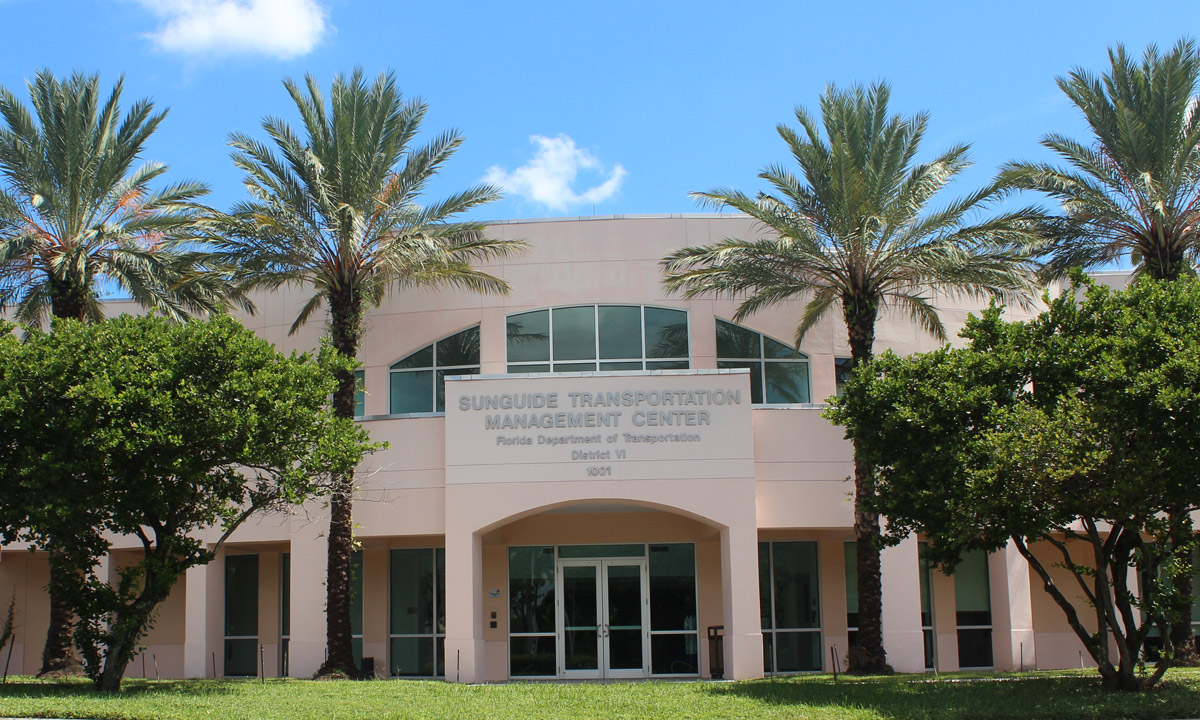 FDOT District Six TMC Supports Interim Improvements for Palmetto Express
The Florida Department of Transportation District Six Transportation Systems Management & Operations (TSM&O) Office is supporting the Northbound Interim Improvements project along SR 826 and Palmetto Express. The improvements include improving capacity along the corridor by reducing Palmetto Express to one lane and adjusting the entry and exit points to give drivers access to NW 122nd Street from Palmetto Express and provide an Express Lane connection to 75 Express.
The SunGuide Transportation Management Center (TMC) is supporting District Six Construction by providing hourly traffic updates with traffic camera snapshots during active construction. Additionally, it has adjusted operations by coordinating with other stakeholders, like Florida's Turnpike Enterprise, and continues to provide the same level of incident management support to this important roadway.  Staff is working on updating the new configuration for the Statewide Express Lanes Software and adjusting express lane operating procedures to guide TMC operators on how to handle traffic events in the express lanes.
Coordinating with ongoing construction efforts is a vital part of roadway operations. FDOT is committed to supporting these projects to ensure minimal impact to the people and goods that depend on this corridor daily.