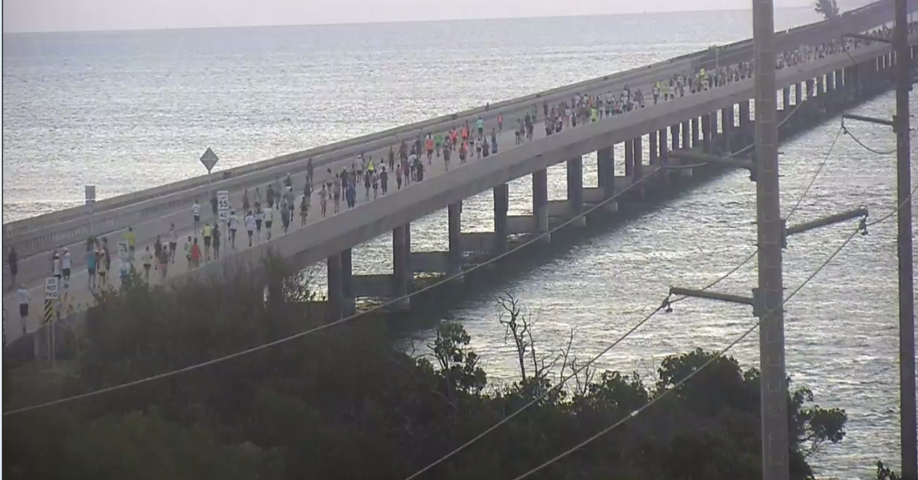 FDOT District Six Supports 7 Mile Bridge Run Event
The Florida Department of Transportation District Six Transportation Systems Management and Operations (TSM&O) office supported the 7 Mile Bridge Run in April.
The event, currently in its 40th year, was supported in coordination with and at the request of the Monroe County Sheriff's Office requiring a full closure of the bridge for about three hours. District Six staff used dynamic messaging signs (DMS) to display closure information leading up to the event to help motorists plan for the weekend's closures. Additionally, the District monitored the closure via its closed-circuit television (CCTV) cameras and other roadway monitoring devices before, during, and after the event.  
District Six coordinates with local partners to support events that require maintenance of traffic, roadway closures and traffic information dissemination efforts. The District uses its vast number of intelligent transportation resources and devices in Miami-Dade and Monroe Counties to assist in these events. It works with its local Traffic Incident Management (TIM) Teams to ensure the safety and people-moving capacity of our roadways in both counties.