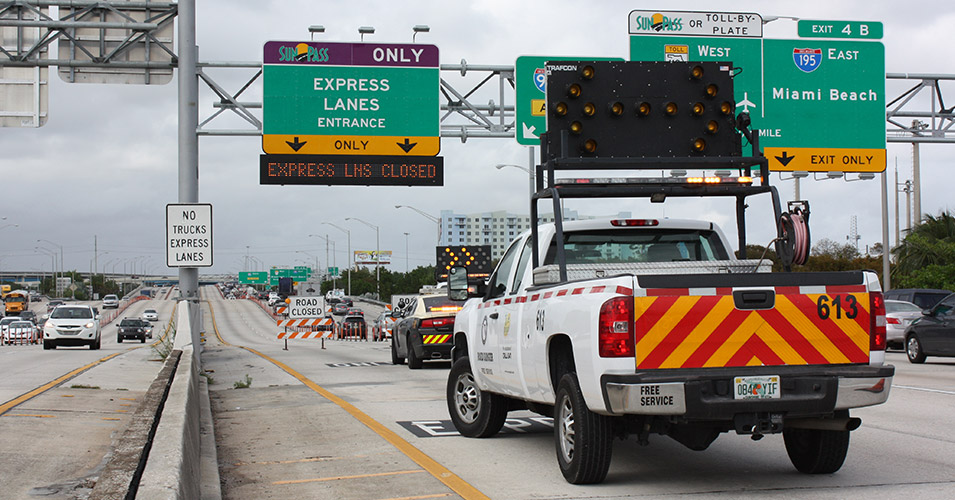 FDOT District Four and Six Host Joint Incident Management Meeting
Members of FDOT's Traffic Incident Management Team recently hosted their bi-annual meeting. The focus of this meeting centered along the team's preparedness plan for the launch of 95 Express Phase Two. This phase of the project will extend the express lanes an additional 11 miles north to Broward Boulevard, for a total of 21 miles in both the southbound and northbound direction.
With safety being FDOT's main priority, District Four and District Six went over the project's performance goals and the resources needed to achieve them. They discussed the importance of enforcement, maintenance of traffic, express lane closure procedures, messaging and other critical items. The team understands the importance of these measures and are working together along with partner agencies to ensure the project's overall success and benefit all users.