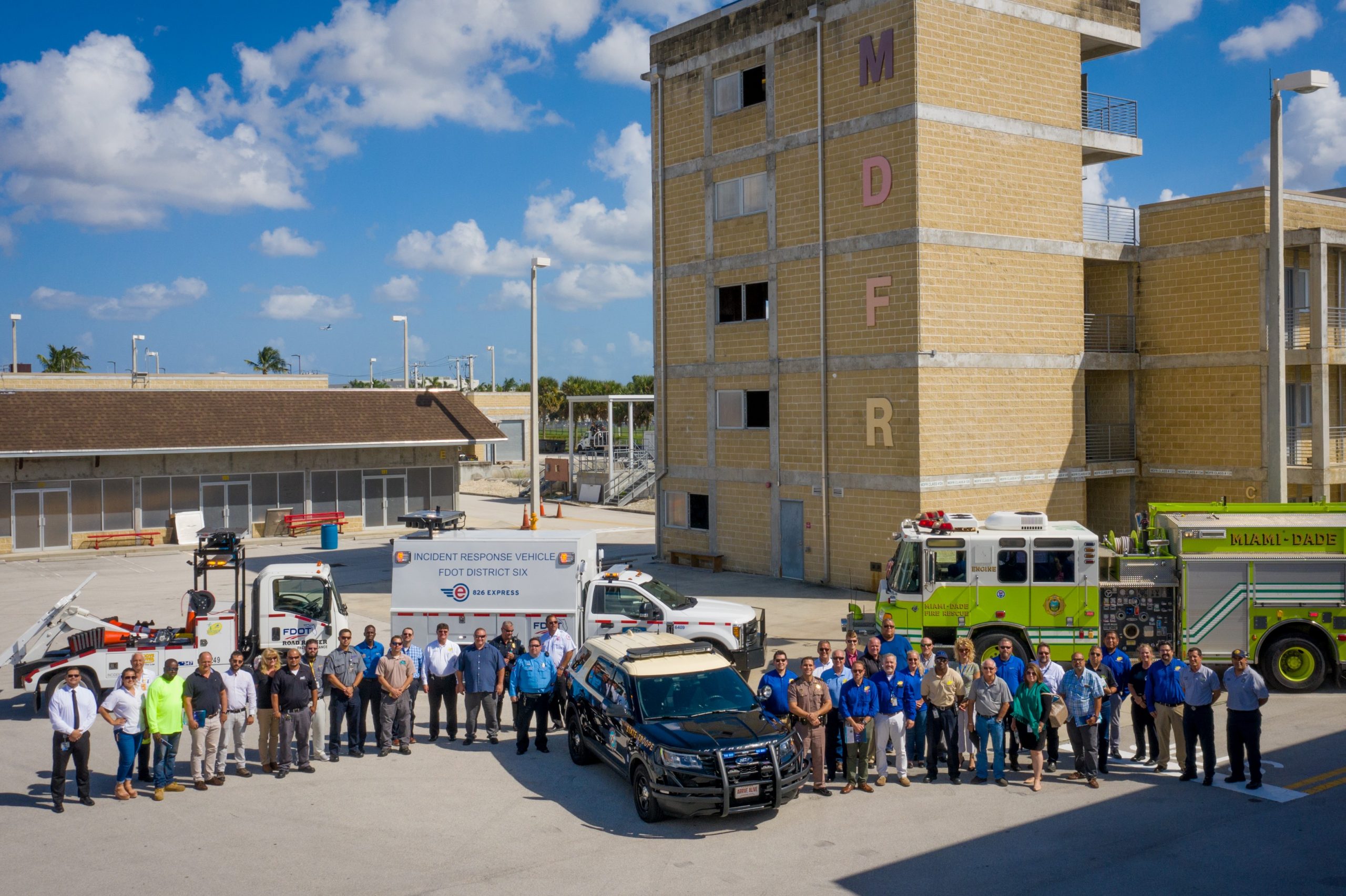 District Six Supports Crash Responder Safety Week
The Florida Department of Transportation District Six Transportation Systems Management & Operations (TSM&O) Office is participating in Crash Responder Safety Week (CRSW) from November 14th through 18th, 2022.
The national initiative is dedicated to recognizing the incident response community and alerting the public about the importance of safe driving. The effort urges drivers to adhere to all traffic laws and stay vigilant of traffic incident responders while on the road. From the Move Over Law, which calls for drivers to move over a lane or slow down when approaching an active crash scene, to reducing distractions and staying alert, CRSW works to remind the public that safety is everyone's responsibility.
The national theme this year is "Respect Our Roadside Heroes." The Federal Highway Administration (FHWA) created this theme to help state and local agencies amplify this message through their respective platforms and resources.  The District Six TSM&O Office will be publishing news flashes, articles, and social media messages featuring Road Ranger testimonials and educational videos about responder safety to promote this message. It is also posting alerts on its dynamic message signs, distributing materials, and conducting other initiatives.
CRSW (previously called National Traffic Incident Response Awareness Week) was established by the FHWA in 2016. The name was changed in 2021 to broaden its appeal and public understanding. For more information about CRSW, please visit https://transportationops.org/TIM/CRSW.