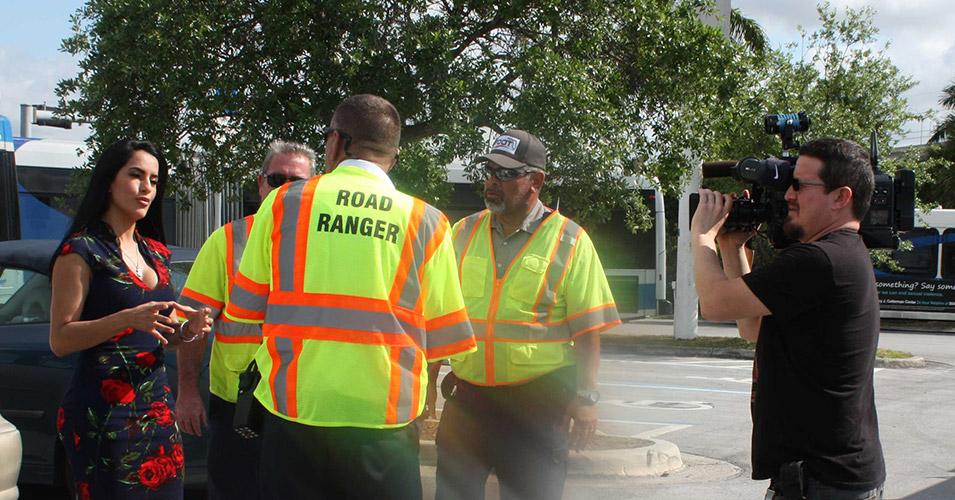 District Six Road Rangers get their Moment in the Spot Light!
Telemundo 51 joined FDOT District Six in a ride along with the Road Ranger Service Patrol.
Traffic reporter, Jasmina Marazita and her camera man suited up to follow Jose Luis Reyes in his daily run through Interstate 95 in Miami-Dade County. Telemundo wanted to show their viewers the public services provided by the District's Road Rangers and how to contact them for help.
The story relayed the various safety tips drivers should follow if they become stranded on the highway, such as pulling over to the right side of the roadway, staying inside the vehicle with the doors closed and calling *347 for help. It also talked about the "Move Over Law" and its role in promoting the safety of drivers and first responders. It emphasized the potential consequences and monetary fines associated with violating the law.
District Six continually engages in media and public education events to promote the safety and mobility of our roadways. Please check out our video gallery page for past media clips and project videos.