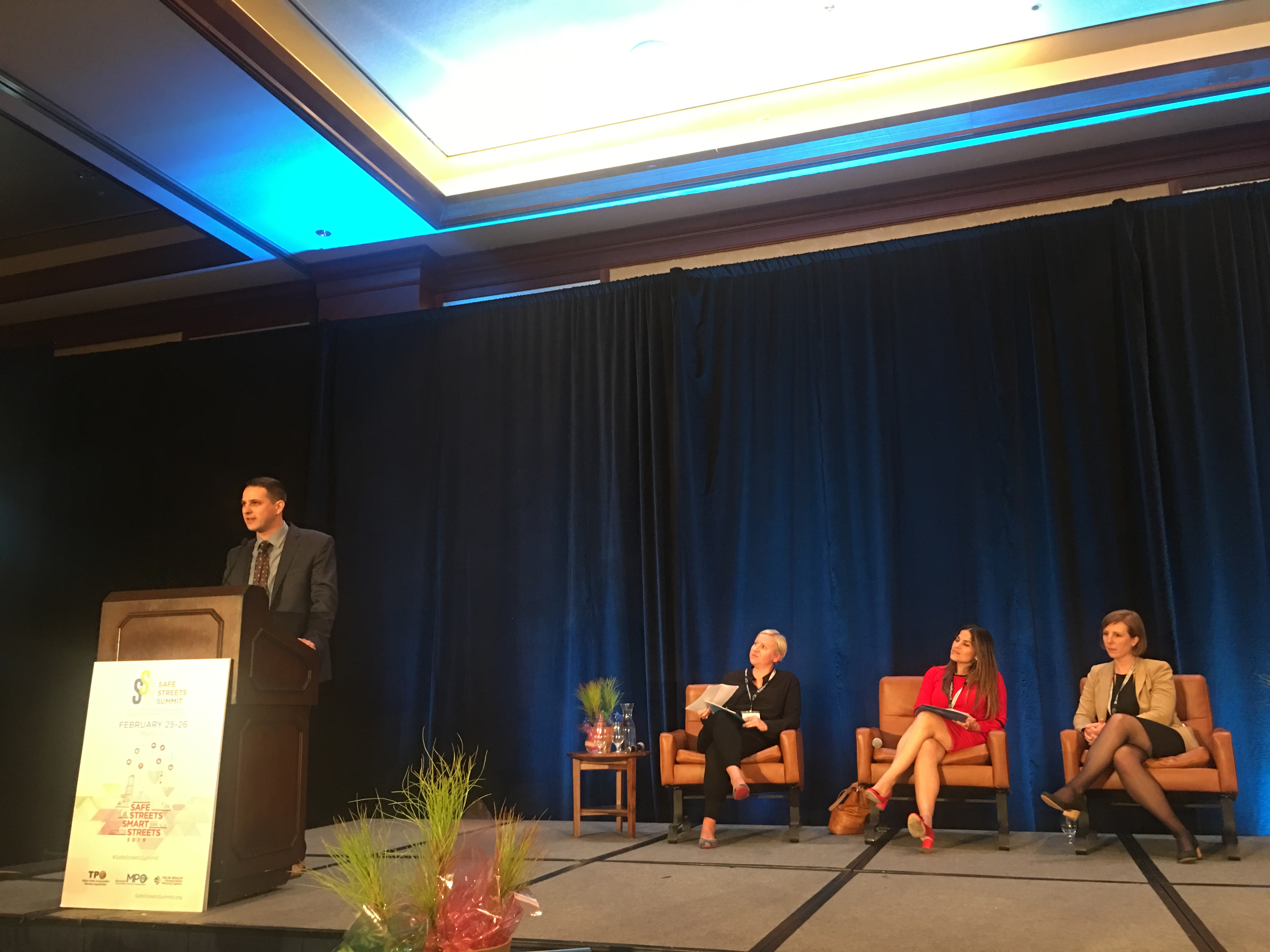 District Six Participates in Safe Streets Summit 2019
The District Six Transportation Systems Management and Operations (TSM&O) Office attended the Annual Safe Streets Summit in downtown Miami earlier this year.
Staff participated in the two-day event which brought together more than 500 transportation advocates and professionals from across the country. The annual event focuses on the strategies needed to advance the implementation of more Complete Streets in the region. Complete Streets are local streets that are designed and operated to enable safe access for all transportation users such as pedestrians, cyclists, motorists and transit riders. These projects have become more prevalent since regional population continues to grow and transportation agencies look for alternative ways to reduce highway congestion. The event highlighted success stories from across the country and industry leaders shared their project experiences and lessons learned.
This event was especially important for TSM&O staff since District Six continues expanding its traffic management efforts into arterial streets. The Department has partnered with local agencies and municipalities to promote synergy between multimodal transportation services and is currently working on a connected vehicle pilot project in Monroe County that will encourage multi-use travel.
The Safe Streets Summit served to further staff's knowledge about the Complete Streets initiatives and the multi-modal solutions that are working across the country. District Six plans to attend more events in the future in order to bring the latest concepts and ideas to our region. For more information about the event, please click here: www.safestreetssummit.org