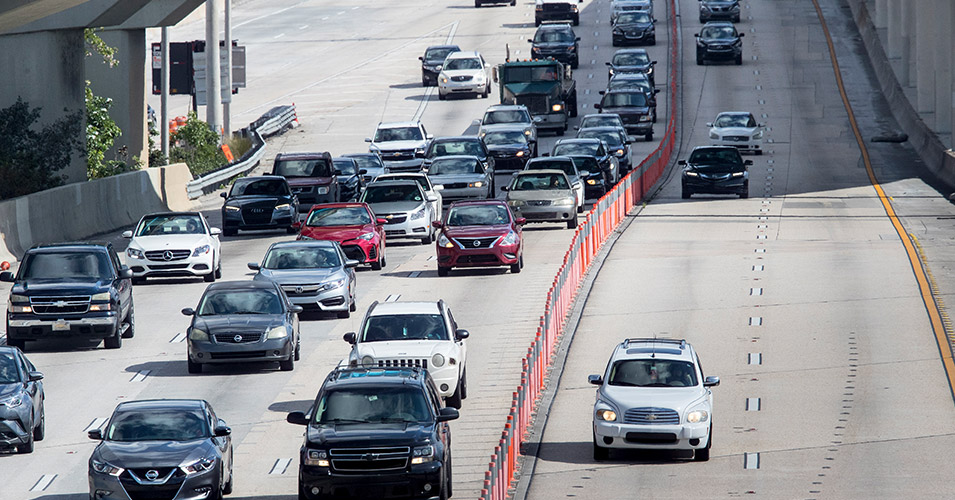 95 Express Services 100 Million Trips!
The Florida Department of Transportation's (FDOT) 95 Express project reached a major milestone this summer by servicing 100 million trips on the express lanes. The milestone shows the project continues to be a viable option for drivers and that it's working to achieve its mission of improving the travel-time reliability of Interstate 95.
95 Express launched in December 2008 and introduced an innovative, multi-pronged approach to reduce traffic congestion. The project combined transit, tolling, technology and travel-demand incentives to give commuters more options for traveling on I-95. As a result, transit ridership increased by 286% since the project's launch and the bus-rapid transit service is helping to reduce the number of vehicles traveling during weekday rush hours. Drivers have also experienced a benefit as average travel speed increased by 300% in the express lanes and by 200% in the local lanes during the same time period. The combination of these improvements has made I-95 a more reliable trip option in south Florida.
95 Express has proven to be a viable and cost-effective alternative to traditional widen-only projects. The project increased the highway's people moving capacity within the existing roadway width to produce faster and more sustainable results meeting the increased travel demands of our region. 95 Express is being extended north to Davie Boulevard in Broward County and is set to open in 2015.