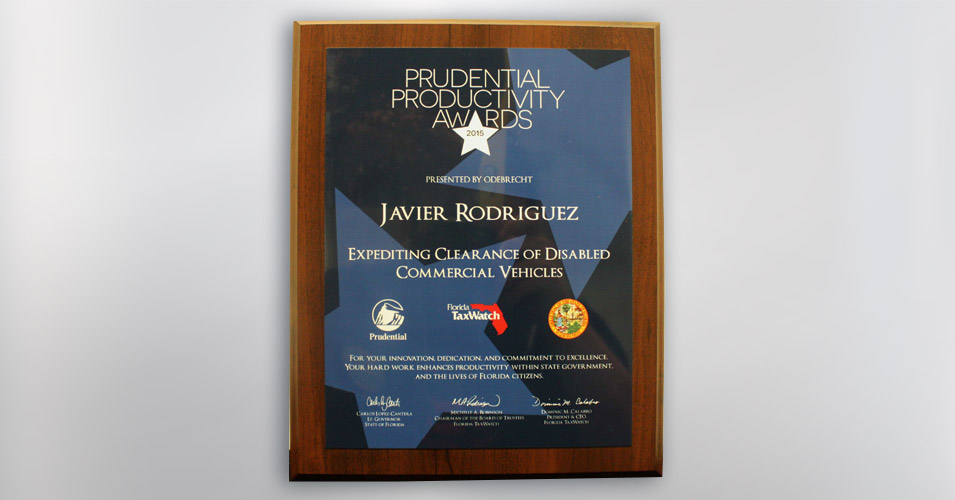 2015 Prudential Productivity Award – Heavy Duty Wrecker
The FDOT District Six Office Won the Prudential Productivity Award for introducing the "Heavy Duty Wrecker" to its Incident Management Fleet.
The "Heavy Duty Wrecker" truck has proven to expedite the clearance of road-blocking incidents that involve a commercial vehicle when it's become disabled or involved in a crash. The addition has reduced clearance times and it its helping to improve incident management efforts across Miami-Dade County.
The wrecker was added to manage the influx of commercial vehicles in southeast Florida.
The Prudential Productivity Awards Committee recognized the District Six Team for their efforts in implementing these cost-effective strategies in our community.