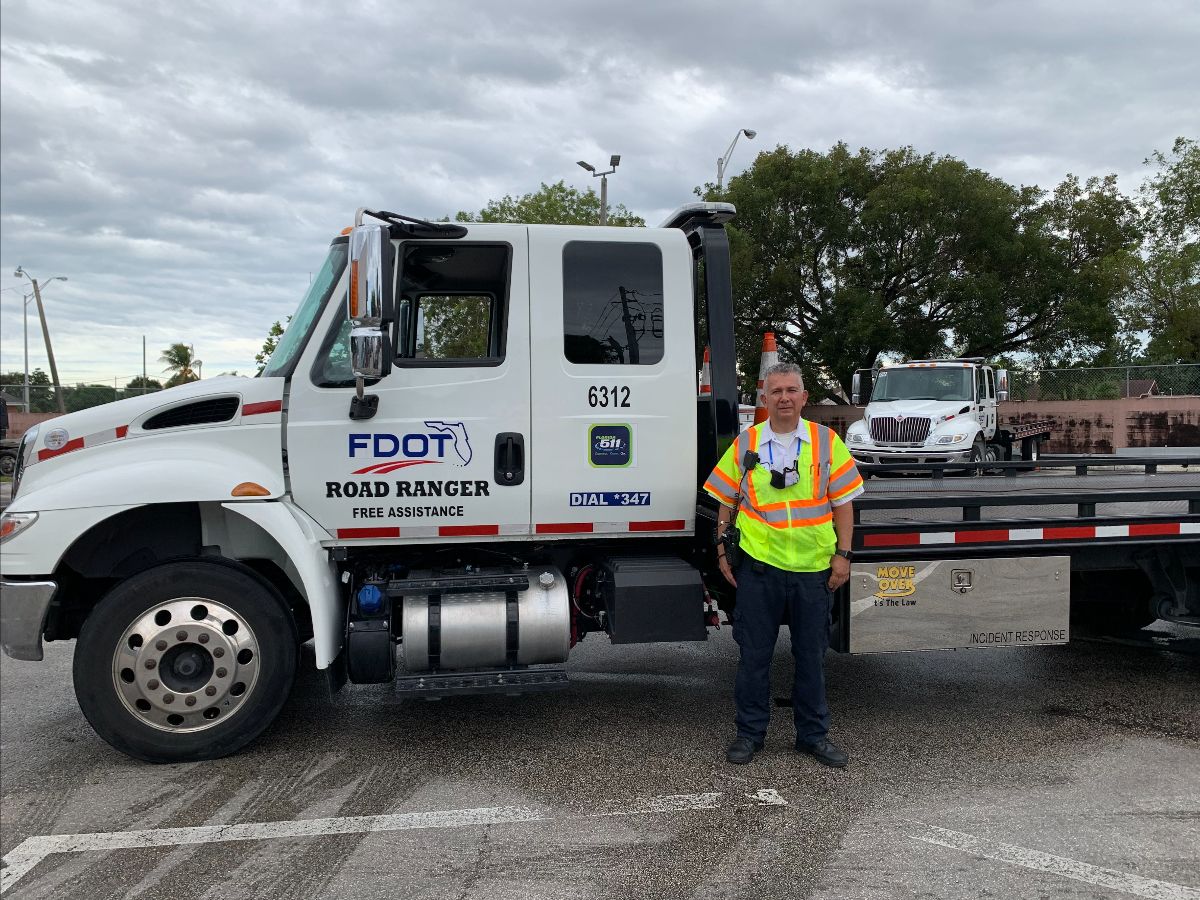 November 2020 – Alejandro Duque
The District Six Transportation Systems Management & Operations (TSM&O) Office is proud to announce that Alejandro Duque is the Road Ranger of the Month for November 2020.
Mr. Duque has been a part of the Road Ranger program for 20 years! The TSM&O Office sincerely thanks Alejandro for his dedication to the program and his assistance to the motoring public. Alejandro primarily patrols the morning shift. He was selected for his great customer service and teamwork with fellow Road Rangers. He is always ready to pitch in by filling in shifts when needed.
"I enjoy helping out the motorists that are broken down on our roadways and getting them back on the road," said Mr. Duque.
Thank you for your commitment and the great work you do every day, Alejandro!